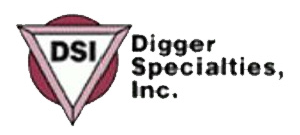 Aluminum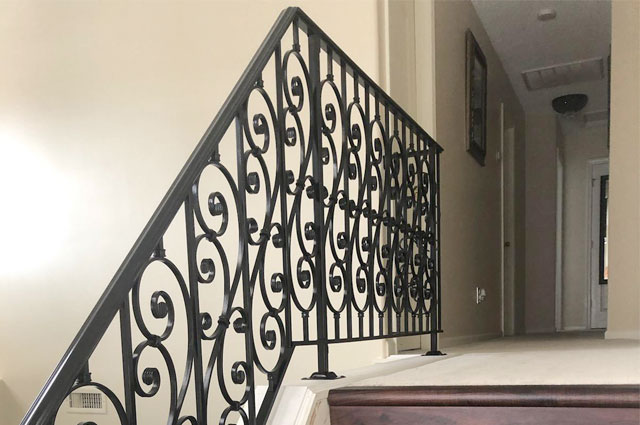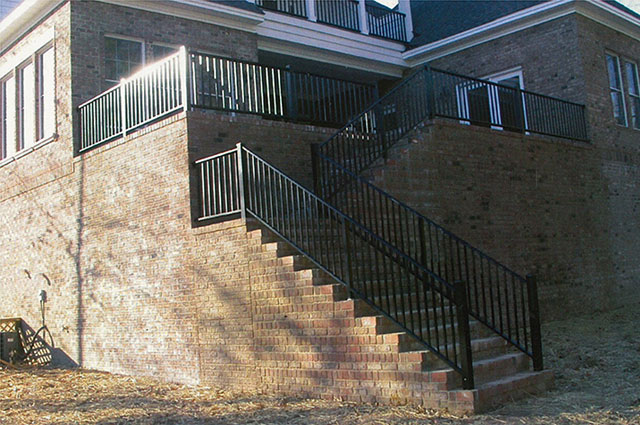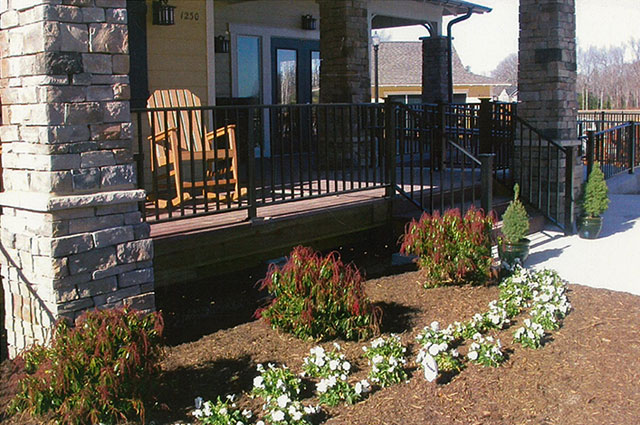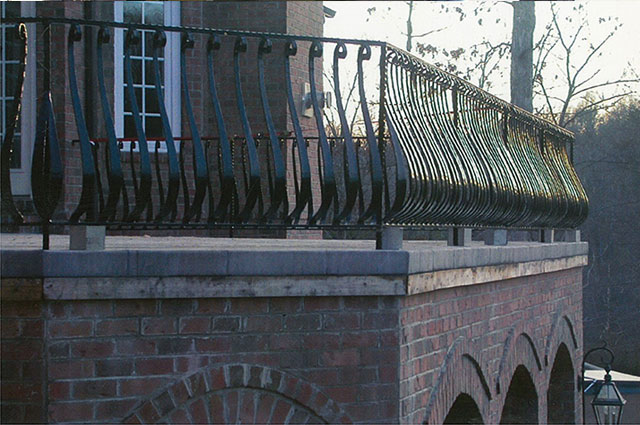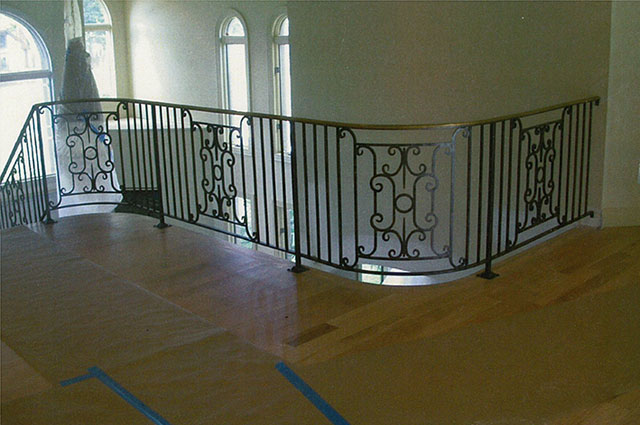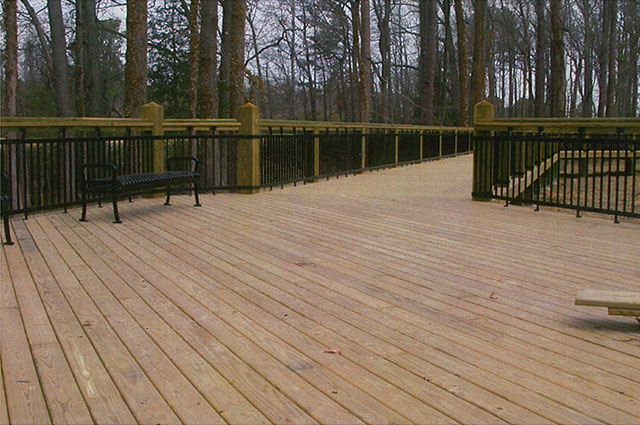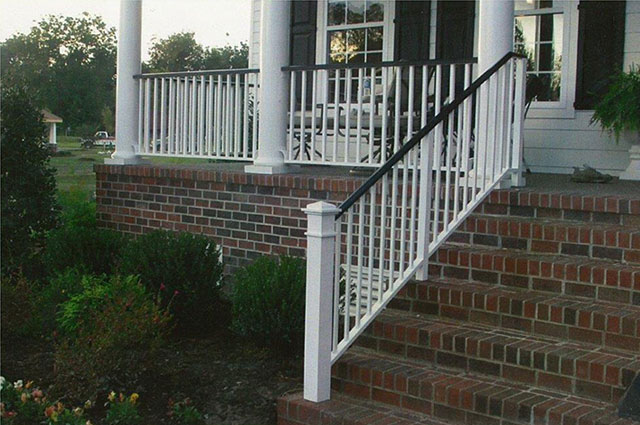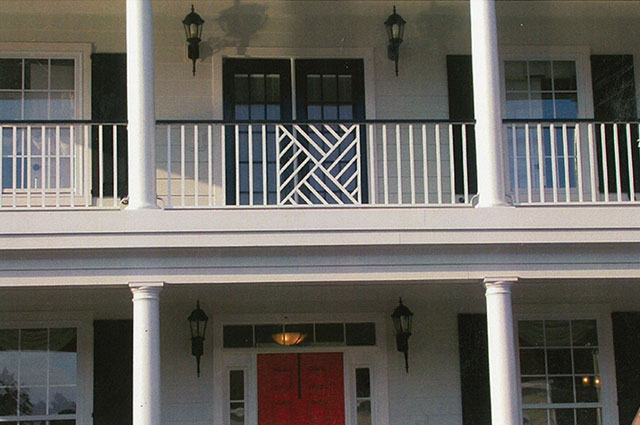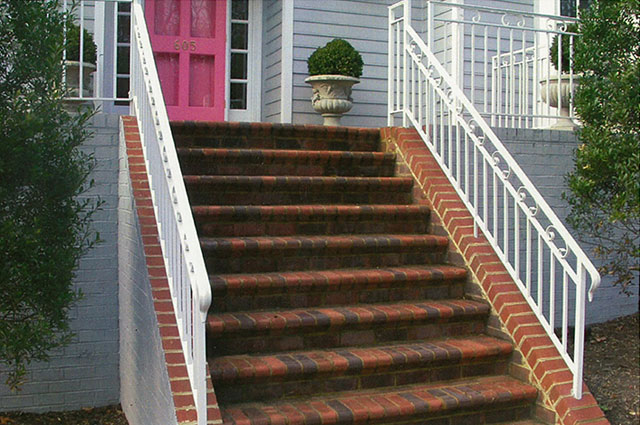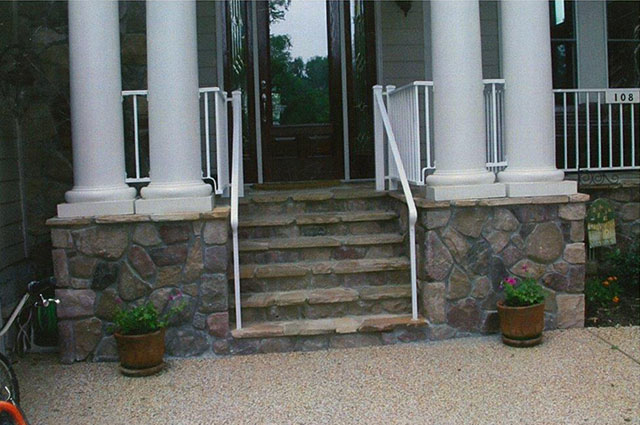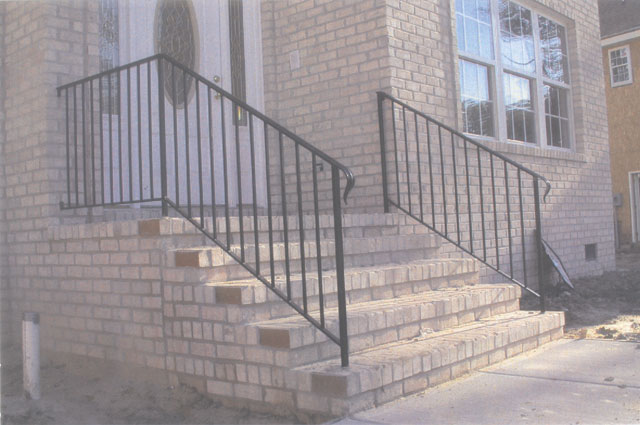 Glass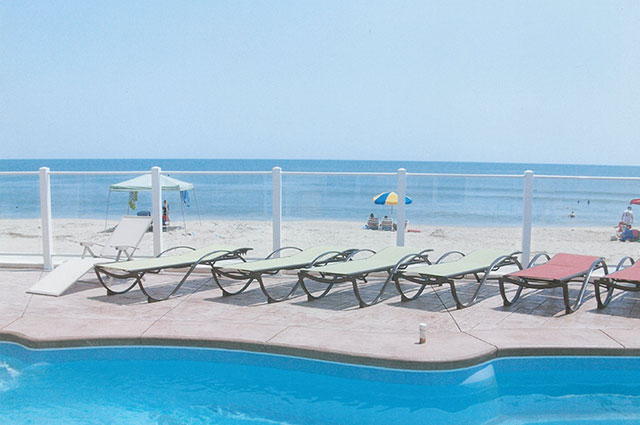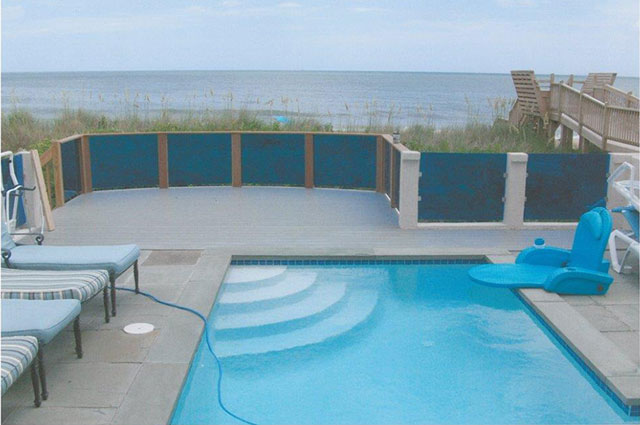 Vinyl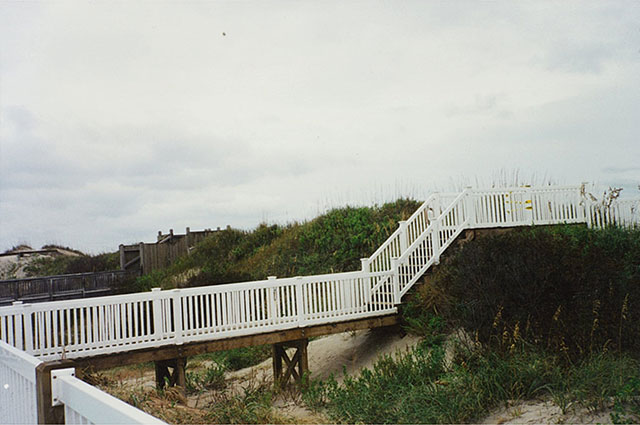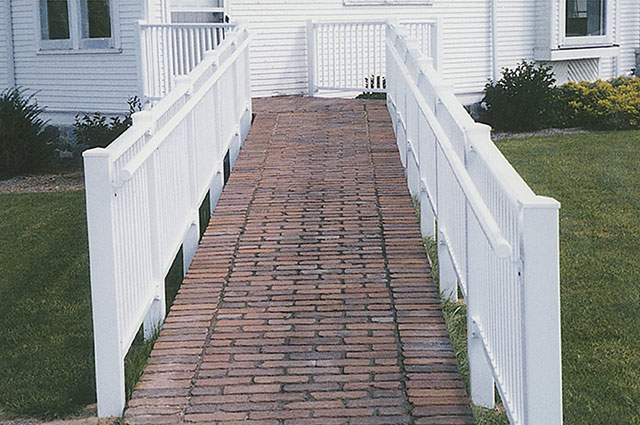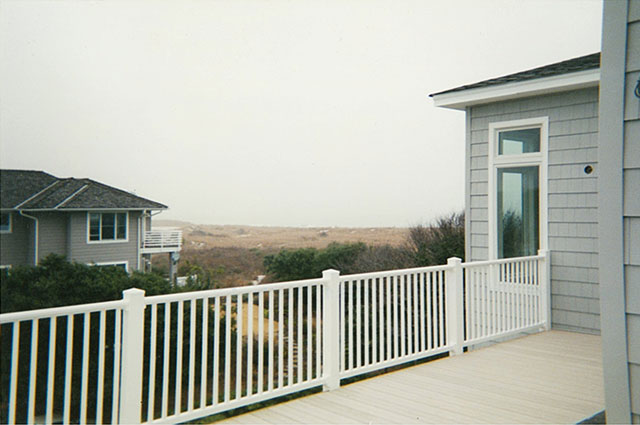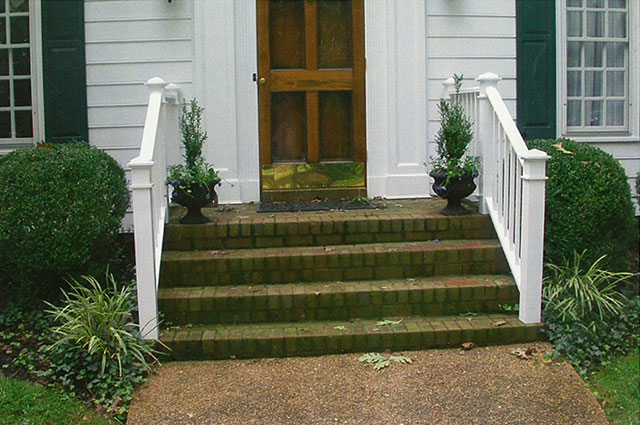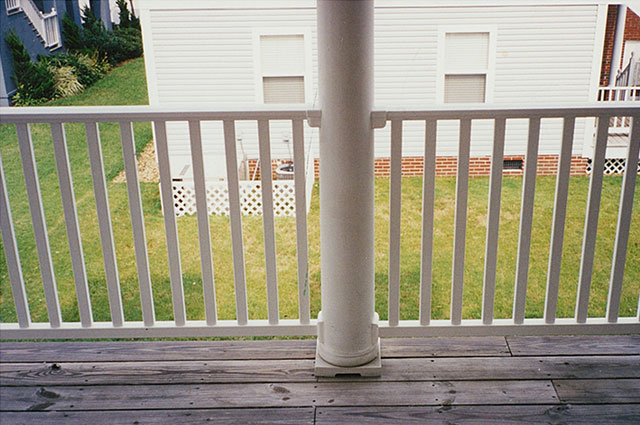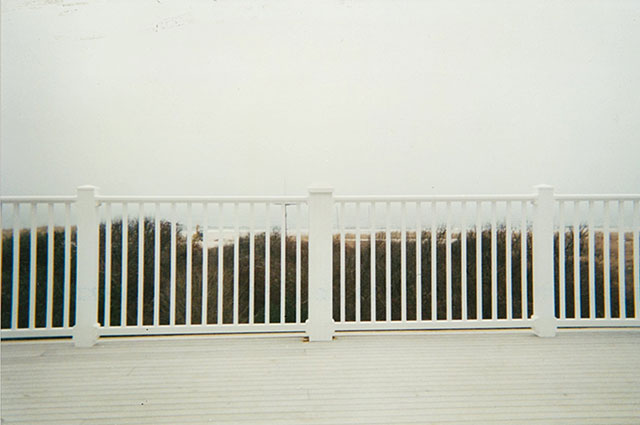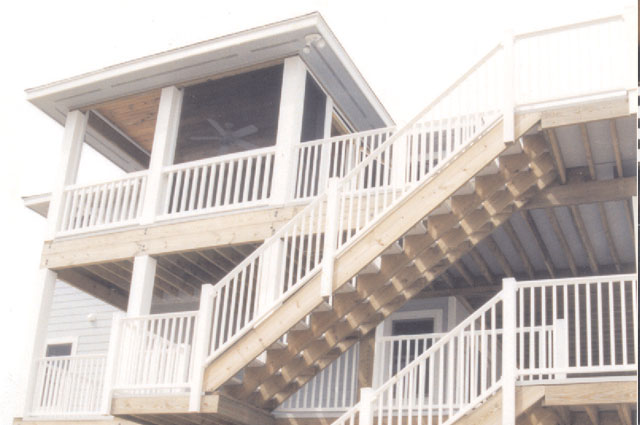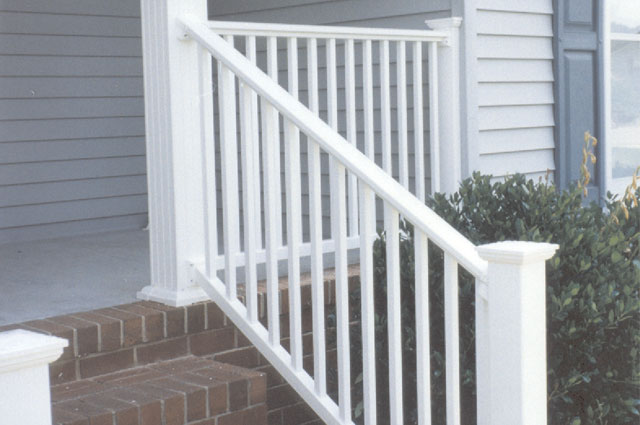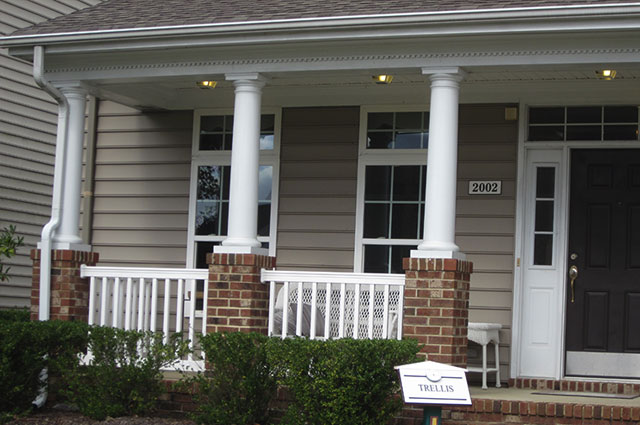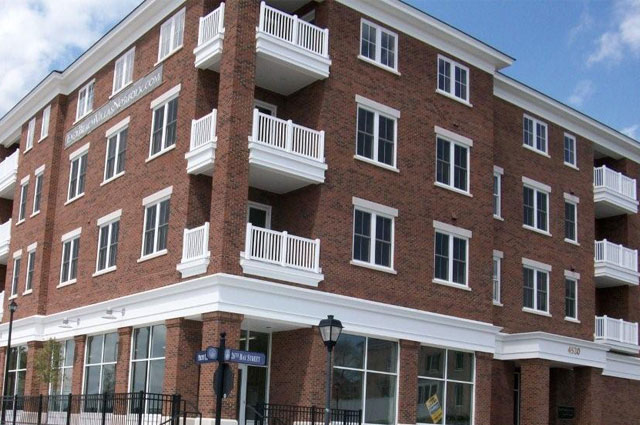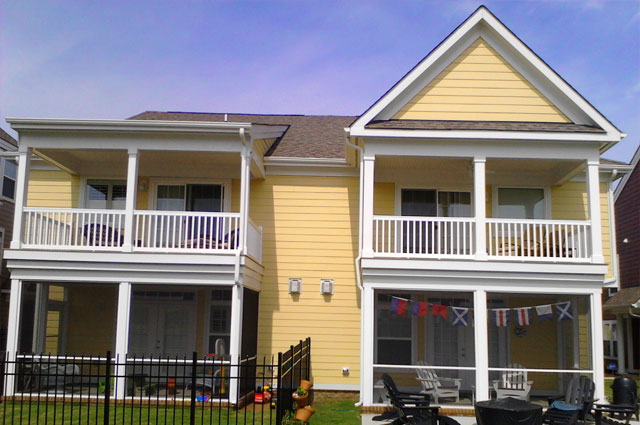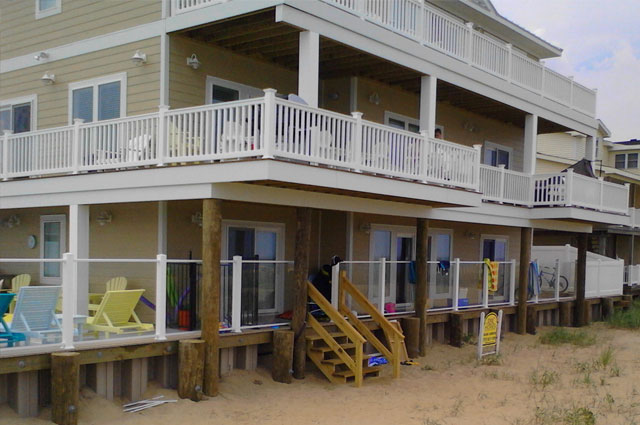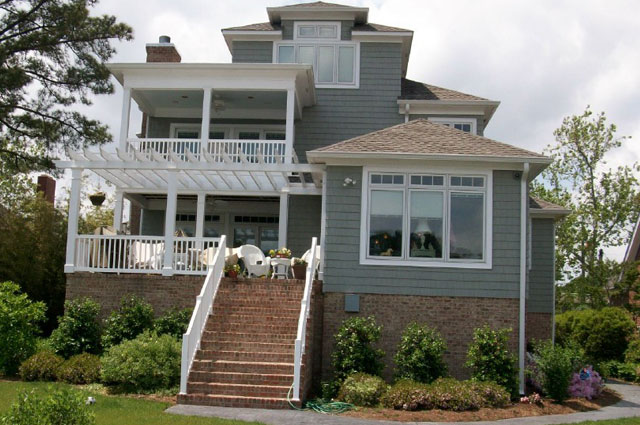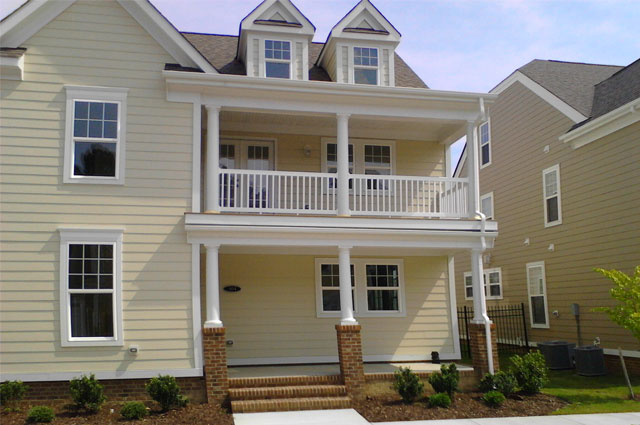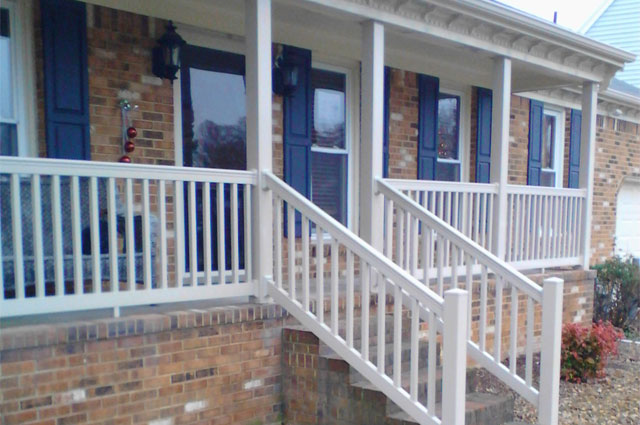 Many accidents occur on porches, stairs and balconies every year. These accidents could be prevented with proper residential railings. Certified railing systems are important protective measures that all homes are required to have. If you live with someone with limited mobility; stair and porch railings improve safety and reduce accidents  
What options are on the market right now? How do you know which railings are best for your home? 
The type you want for your home is going to depend on your budget and style. 
These railings are going to be ideal to create a seamless look for your space. Making the railing completely clear gives your home the illusion that it goes on forever. This is especially true in an outdoor space. Inside, they make a space feel more open. When your space doesn't feel restrictive, it's easy for any guests to relax and make themselves at home.  
 #2 Vinyl 
Vinyl railings are a very convenient option. They are lower-cost and low-maintenance. Many, many styles are available.  The popular colors are white and tan.  Vinyl railings are bulkier in appearance.  This material is very affordable. That's why they're currently a very popular option.  
 #1 Aluminum Railings 
For numerous reasons Aluminum railings are our most popular.  They are durable, lighter in weight, are slimmer in appearance, are powder coated for many color options and numerous styles are available. Aluminum does not rust, no maintenance, is installed securely and has great longevity.  Also, this material can be custom designed to meet you taste. 
What Are the Most Popular Styles of Residential Railings? 
There are three different types of popular railing styles. You'll want to decide on this based on visibility and appearance. 
Glass 
This is going to open up a space beautifully. These have high visibility since you can see all the way through them. The frame work is aluminum. Inside, these can make a room feel bigger. It can add light and make upstairs features more visible from the first floor. 
Outside, they make a deck or balcony seem like it goes on forever. This is a good idea for someone who wants a clear view of any mountains or beaches that they can see from their balcony.  Glass railing is very expensive due to the product being precise and the installation is difficult. 
Cable 
These are going to give you the second highest visibility. Cable railings are characterized by thin cables of steel stretching across from rail post to rail post horizontally or vertically. They're called this because this often gives them an appearance similar to telephone cable lines. Compared to glass, these are going to be easier to maintain. They also tend to not be as delicate as glass railings are. 
You can get all of that without sacrificing your view. And it looks beautiful both inside and outside of a home. 
Pickets 
The lower cost railing systems are constructed with a top and bottom rail with pickets in between. This design is a very popular option for railings.  
These railings can come in many different colors, shapes, and sizes. They make it easy to get creative with a custom design. And you also won't necessarily need multiple materials to make this happen. They're going to be one of the easier options to install. This is why they're currently the most popular option for railings. 
Different Reasons That People Want Railings or Have to Have Them
There are two big reasons why someone would want to install residential railings.

Safety 
Railings are a mandatory part of your home.  If your porch is more than two steps it requires a railing system.
There are hundreds of fall-related accidents every day. Many of these involve people with mobility issues going up and down sets of stairs. A lot of these accidents could be avoided if there was a residential stair railing in which to steady themselves. That's one reason why handrails are so important. Even if you slip and fall on the stairs, a handrail can keep you from sliding and injuring yourself.  
It can also protect you from lawsuits if someone happens to get injured climbing your stairs. You can easily prove that the stairs were up to code and safe to use if it comes to that. And on balconies, there's another issue. It can be all too easy for people to slip and fall right off the side of a second-story balcony with no railing. In many states, you legally have to have a sturdy residential balcony railing to prevent this. 
Aesthetic 
The other big reason why people want to install residential guard rails is for the look of them. Maybe you already have railings installed in your home and you don't like how they look. Or perhaps you don't really need them but what to add some character to your home. 
Either way, railings are a good way to give your home a facelift. There are a lot of options to choose from, so you know you can find some that will match your home and personal style as well. They can also add a lot of value to a home when you go to sell it.  
The Benefits of Having a Company Like Chesapeake Fence Install Your Railings
You might think it's a good idea to try to install new railings yourself. But the truth is that there are a lot of good reasons to let a company like Chesapeake Fence do it for you. 
Customization 
The first reason you should trust Chesapeake Fence to do it instead of doing it yourself is the customization. You don't want to buy just any material from a hardware store and nail it to your home. You can't be sure that it'll be reliable material and you might not find any that you really like. 
Having a company do it allows you to customize your railings. This means that you can guarantee that your railings will look exactly how you want them to when they're installed. You'll work with experts who understand what kind of materials and aesthetics you and your home should have.  
Peace of Mind 
Using a company for installation can also give you peace of mind that your railings will be installed correctly. The last thing you want is for your brand new railings to fall over just because you touched them. That isn't pretty and it isn't safe. Installing them yourself means you might miss something. This can be dangerous if you didn't install your railing securely enough. 
Having a company do it makes sure that everything will be secured correctly the first time. You can sit back and be confident that your railings are sturdy and will stay in place when you need them to. This helps you to avoid accidents and lawsuits over your home's safety. You won't have to worry about people hurting themselves because of badly installed railings. So trust professionals to do it, and protect yourself and your family from this. 
Get New Railings For Your Home Today
There are a lot of good reasons to install or update your residential railings today. You want to add beauty and value to your home and increase its safety. And to do that you need a company you can trust to help you design your perfect railings and install them correctly. 
That's why you should trust Chesapeake Fence and Awning to do your project right. Our experts are waiting right now to help you design your perfect railings. And we'll make sure they get installed the right way guaranteed. 
Visit our showroom at 1944 South Military Hwy in Chesapeake, VA 
Or visit our website:  www.chesapeakefence.com 
And call us at 757 545 8486