Residential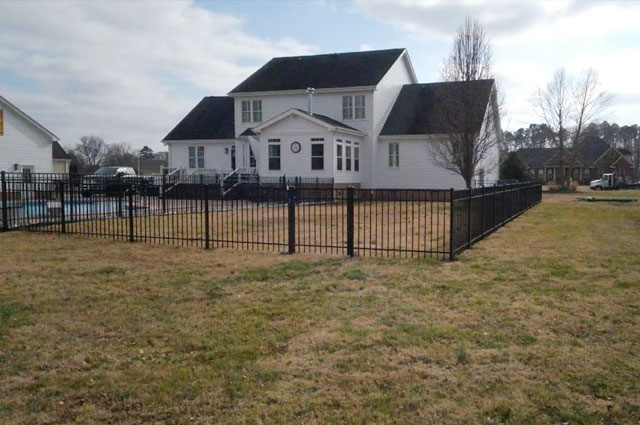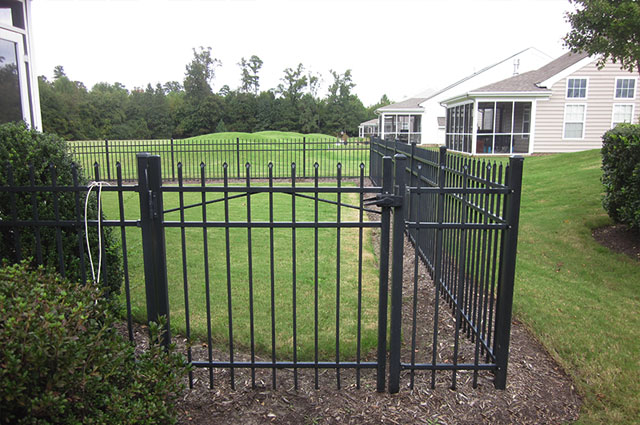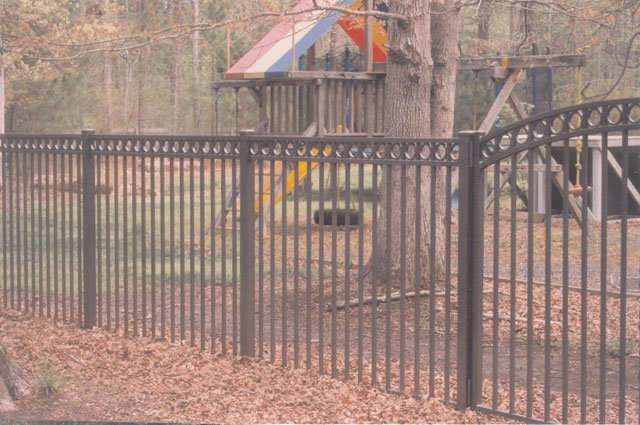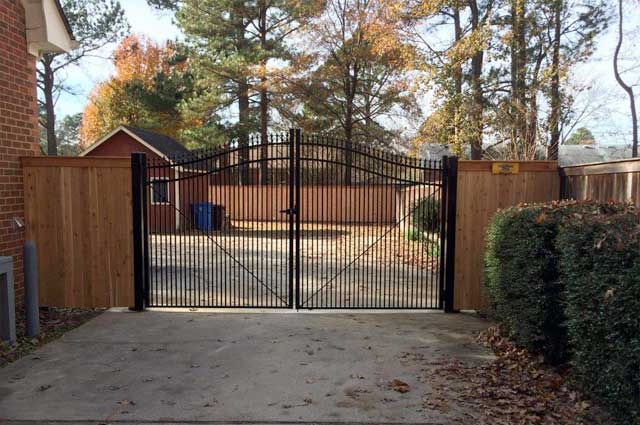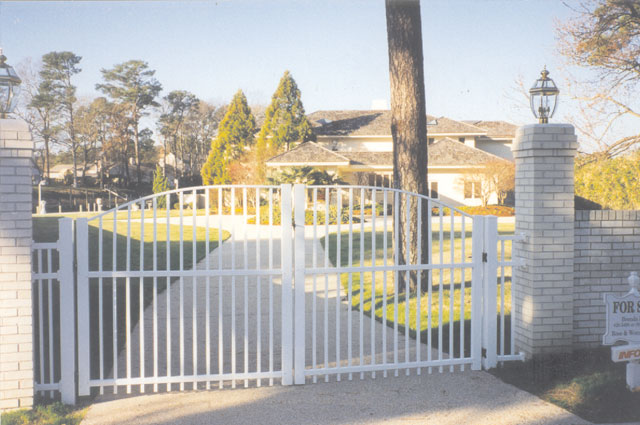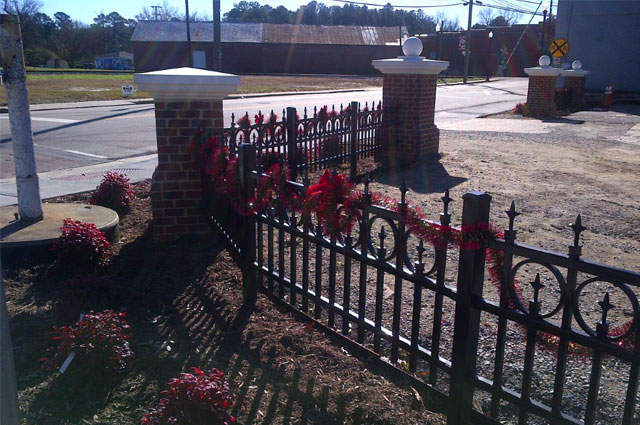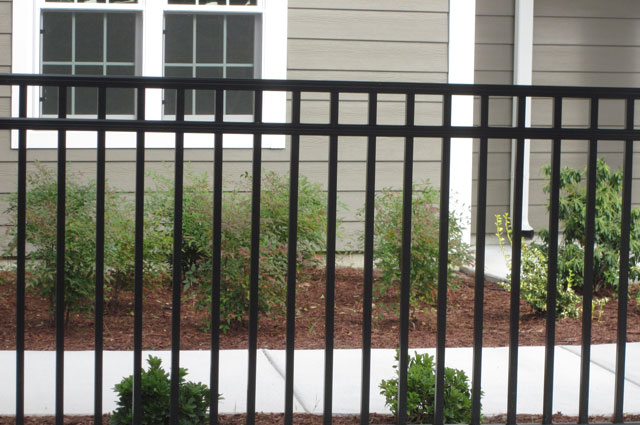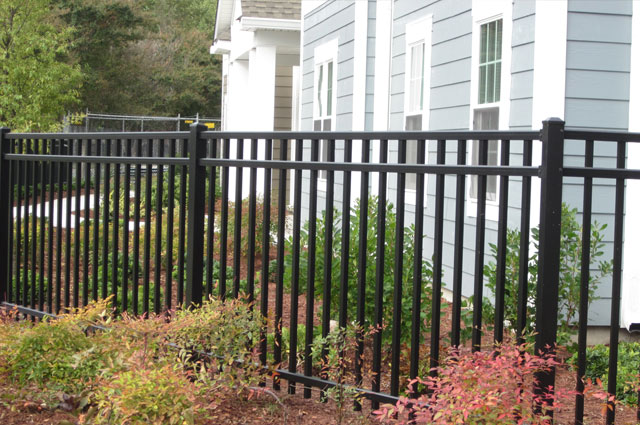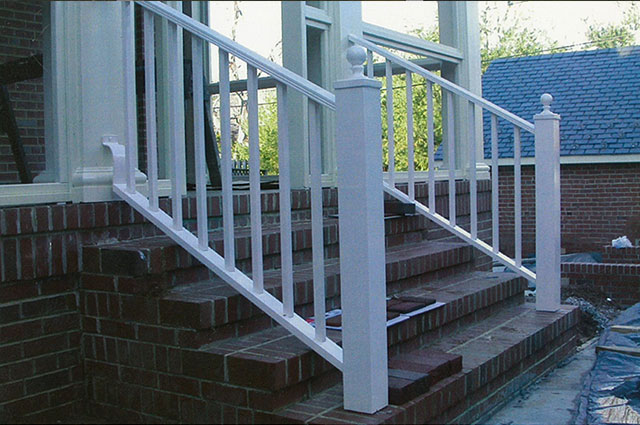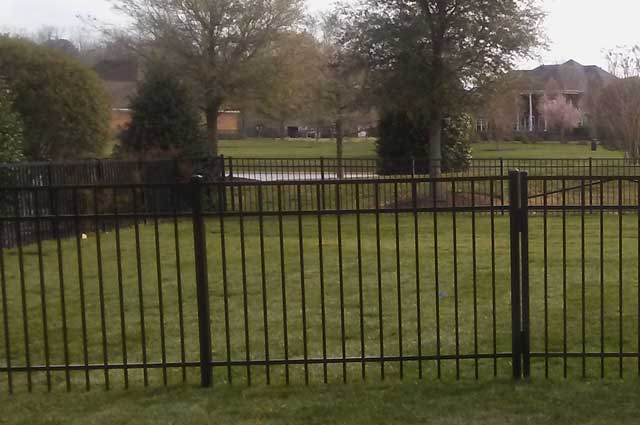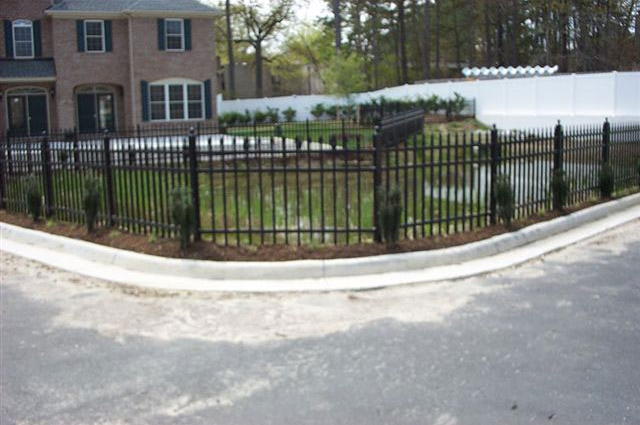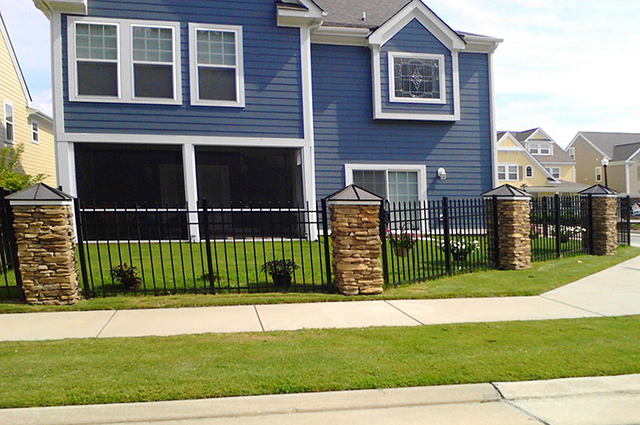 Everything You Need to Know About Aluminum Fencing
Aluminum fences are durable, stylish and highly versatile options for residential and commercial uses. Despite this and their many other benefits, they're not entirely known to some potential buyers. This is unfortunate because in comparison to many other materials, aluminum fences deliver many benefits that make them completely unique. Aluminum fencing can be custom-made or ordered to any one of several different sizes and design specifications that cover assorted residential and commercial needs. Prices for different fence types can also vary depending on their grade (residential or different commercial types) and their specific design parameters.
The bottom line in all cases is that aluminum fencing can be extremely versatile and long lasting for almost any need due to both the inherent properties of aluminum and quality manufacturing standards. Let's answer the key questions you might have about aluminum fencing!
How durable is aluminum fencing?
Aluminum is one of the lightest and longest-lasting affordable metals in use today. The metal itself is completely resistant to corrosion even over long periods of time and can easily be cleaned as needed against the buildup of grime, dirt or other materials. It also doesn't rot or accumulate mold and moss in the way that wood fences easily do. Unlike steel, aluminum also doesn't rust regardless of how exposed it is to water air and humidity.
Furthermore, the coatings and special treatments given to modern aluminum fencing ensure that it can withstand extremes of sun, rain, snow, severe cold and heat without chipping, cracking or warping even after years in place. Some manufacturers even offer lifetime warranties with few limitations on their fence products and installations. Riveted fences offer additional strength that makes them hold firmly in place despite wind or falling objects and they can be installed to hold much more solidly than many people assume is possible with a light metal like aluminum. 
Is aluminum fencing better than wood fencing?
Without a doubt, aluminum fencing is a superior material for durability and strength when compared to wood. Even the best treated wooden fences will eventually be infiltrated by contaminants such as mold and rot. As an organic material that decomposes over time, wood can never be guaranteed to provide strong longevity even when kept under ideal conditions. In other words, wood fencing will absolutely require a level of maintenance that's persistent and only grows over time. This will increase its time and financial cost as the years go by and even the best efforts at preservation are unlikely to stave off the eventual need for replacement within a time frame that's much shorter than that required for aluminum fencing. Aluminum fences on the other hand can't be attacked by mold or rot and as mentioned above, their treatments combined with the natural qualities of aluminum make them nearly impervious to corrosion and damage by climatic conditions. This means that a well-installed aluminum fence can stay in place for several decades before having to be repaired or replaced; possibly even longer. This is several times the expected lifetime of a high-quality wood fence. During the initial installation, both aluminum and wood fences may have similar costs, but in the long run, the maintenance costs of keeping a wood fence intact will likely mean an additional costs over time. The maintenance cost of an aluminum fence is far is virtually non-existant. As a result, aluminum costs you less as the years go by.
Why should someone choose an aluminum fence?
There are so many reasons to choose an aluminum fence over one made from nearly any other material that it's hard to explain all of them in detail. However, here is a brief overview of several essential reasons and benefits of aluminum fencing:
Cost effectiveness: As already describe above, aluminum fencing is reasonably priced compared to other fence materials even during initial installation. However, its truly major cost effectiveness comes in the form of extremely long lifespan and very low maintenance costs during that time. This alone makes it one of the most value-added materials for fencing on today's light commercial and residential enclosure markets.
Extreme versatility: Aluminum fences can be installed in any environment and setting. Whether you need them to surround your back yard pool, your winter cabin, a high-traffic commercial lot or in any sort of slope and ground type, they just work. Aluminum fences are particularly ideal for places where plenty of exposure to water and moisture is likely since unlike wood or even steel, they won't rot. Furthermore, even if you want to place these fences in extremely sunny, hot places, no problem. Unlike a wood or vinyl fence, they won't be damaged by solar radiation in just a few years.
Lightness and ease of installation: One of aluminum's best-known properties is the sheer lightness of the metal. It's not nearly as physically strong as steel but a well-made fence made of this metal will hold its own for almost any type of enclosure need and desired resilience to wear and tear. However, aluminum weighs far less than steel and this makes it so much easier to place, shape and install in all sorts of terrain.
Style variety: Aluminum fencing doesn't have to have the bland bare, silvery grey metal look of institutional properties when installed. Just as it's available in a whole range of heights and thickness levels, it can also be formed into a nearly infinite range of stylish designs that range from the highly modern to the rustic-looking. Aluminum can also be covered over with highly weather-resistant paints to give it any color you like. In addition to these aesthetic values, you can give your aluminum fences almost any design parameters you like for additional sturdiness, stability or for smaller spaces between the rails of the fence.
How often does an aluminum fence need to be replaced?
As we've already described in detail above, aluminum fencing is exceptionally, almost uniquely long-lived and resistant to wear. Unlike plastic or wood, it resists the effects of solar radiation; unlike wood, it's completely impervious to mold and rot, and unlike steel, aluminum fencing won't eventually corrode with rust. Because of all of these properties and with the help of additional treatments of their metal during fabrication, aluminum fences can easily last at least 30 years, though many high-quality fences have been known to stay solid for 5 decades or longer.
Will an aluminum fence increase property value?
Aluminum fencing can absolutely increase the value of your property. The increase won't be major as it would be with the addition of a large pool or a fully landscaped garden space, but for the relatively affordable price at which you can have aluminum fencing installed, the home or property security benefits that it visibly offers to potential buyers will let you more easily sell your property at a slightly elevated asking price that will garner more sale profit than the fence itself cost to install. 
How many styles of aluminum fencing are there?
Even among standardized fence products, there are dozens of styles, shapes, designs and color or decoration patterns to choose from on the market today. If, however you also want to customize your aluminum fencing further, you can choose nearly any design or look that suits your aesthetic or practical needs. Essentially, aluminum fencing is as widely versatile as you need it to be if you look for the right products with your needs firmly in mind. You may also choose between several types of commercial fencing while also having many residential and more decorative fence styles available for your domestic and residential needs.
How is an aluminum fence installed?
The basic process of installing an aluminum fence consists of measuring out the exact dimensions of the area that the fence will cover and then placing the fencing foundations before installing the fence itself.
The basic steps that follow cover these essentials and demonstrate how professionals will install a typical aluminum fence on your property: The entire length of the fence will be laid out and marked off with string, stakes or laid out fence to ensure that the correct locations of end posts, corner posts, gate posts and other dug-in parts of the fence are situated for exactly where they need to be. Before digging holes for the posts of your aluminum fence, any utility cables, drainage and sewer lines will be marked off to keep from accidentally cutting or digging into them. Private underground utilities can usually be found on a property plot. It is state law to contact MISS UTILITY to mark public underground utilities before digging.
Posts for the entire fence will be installed into poured concrete inside the holes laid out during the initial steps. Following installation of the fence posts, the fence sections themselves will be slotted into place and riveted or screwed together for maximum firmness. Aluminum fences can either be stepped in their design when moving along downslopes, or they can be "racked" so that the top of the fence runs in a parallel line with the ground even on fairly steep slopes. 
Can you add gates to your aluminum fence?
Aluminum fences have tremendous versatility in almost all aspects of their design and integration with your property. Because of this, they can not only be designed to fit the specs of almost any landscape, they can also be made to incorporate with other parts of your property or open up for extensions where needed.
How much does an aluminum fence cost?
The prices of aluminum fences can vary enormously depending on what length of fence you need installed, what type of fence you want for your property and what sorts of decorative or design features you'd like to incorporate. Because of this, its price will vary even by foot length. An average installation price for a fence should cost between $40 and $50 per linear foot.
Calling in the professionals if you'd like to give the extreme durability and longevity of aluminum fencing a try and appreciate its wonderful aesthetic flexibility, is your best bet. Chesapeake Fence & Awning Co offers a wide range of commercial and residential installation options and will happily offer you a free estimation of costs and options. Give us a call for your fencing needs!