What Are the Best Types of Vinyl Fencing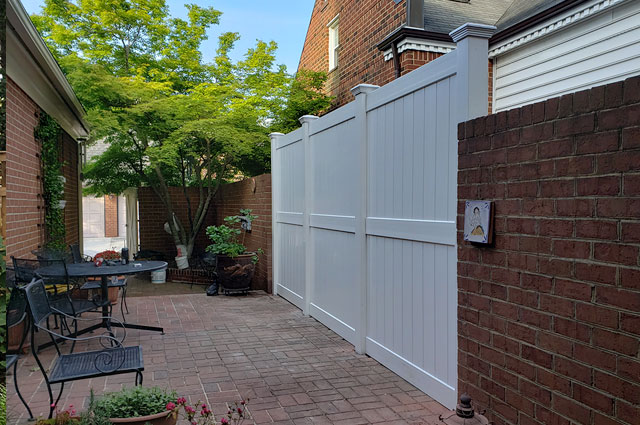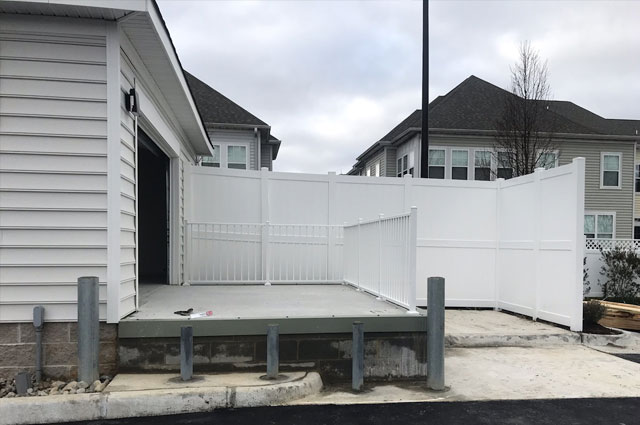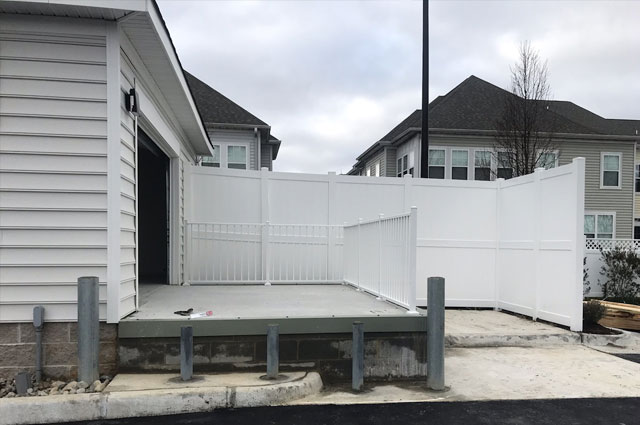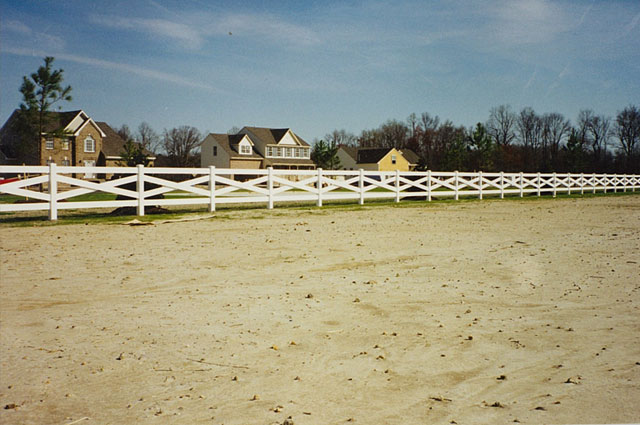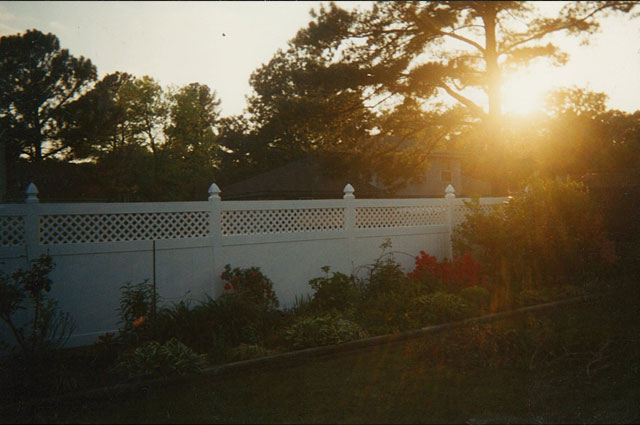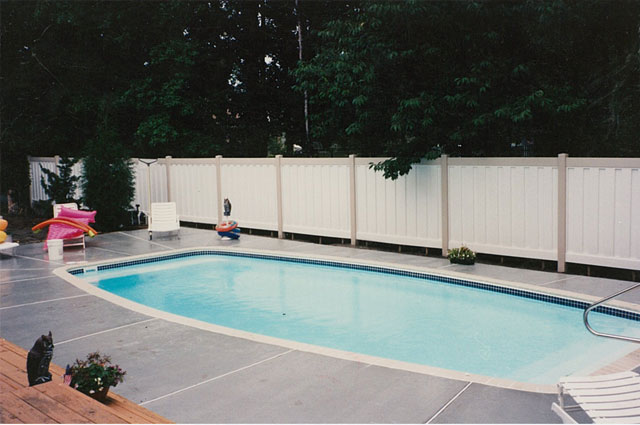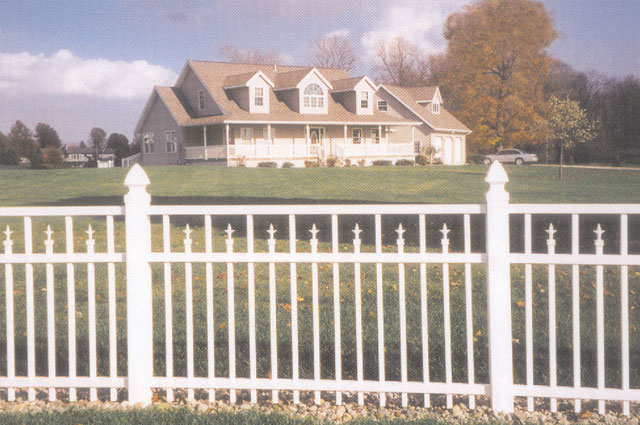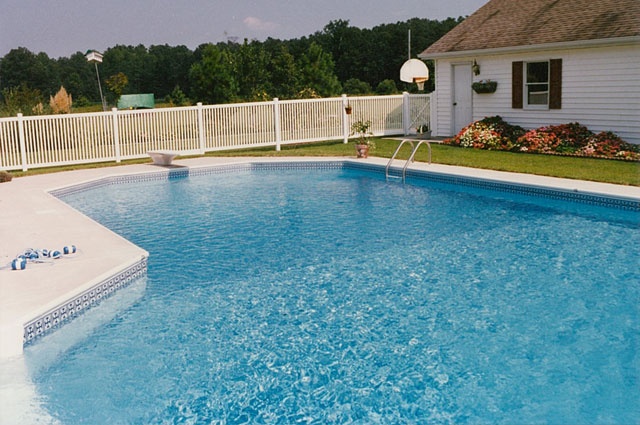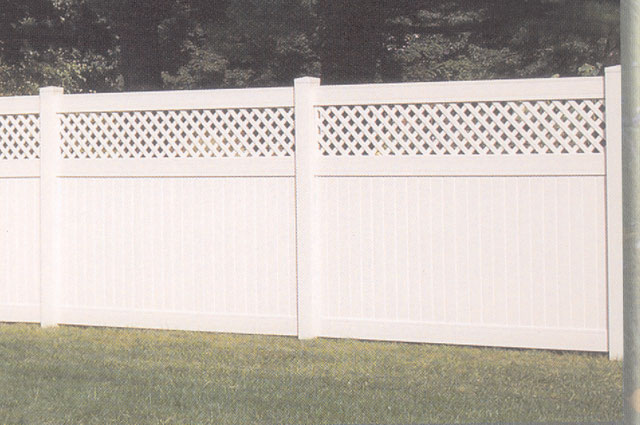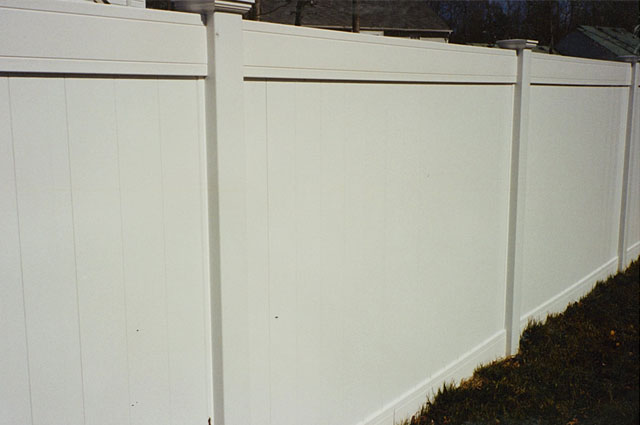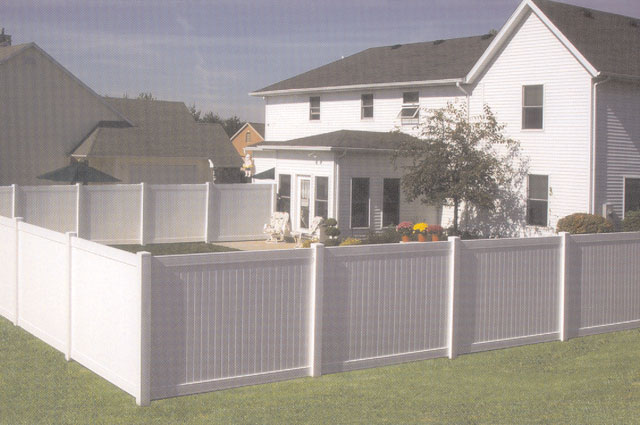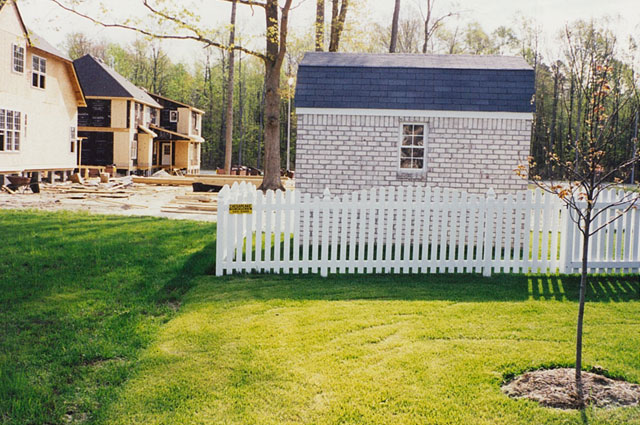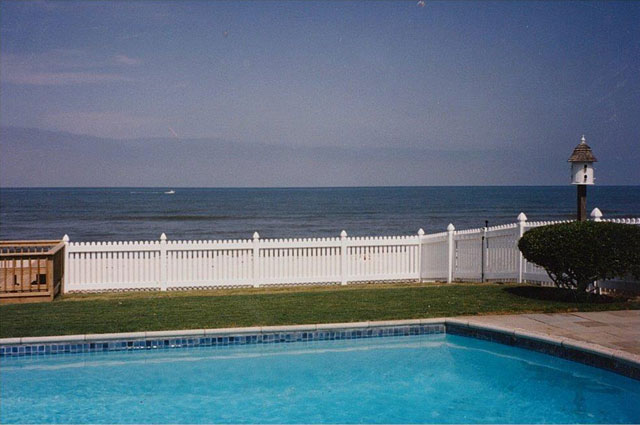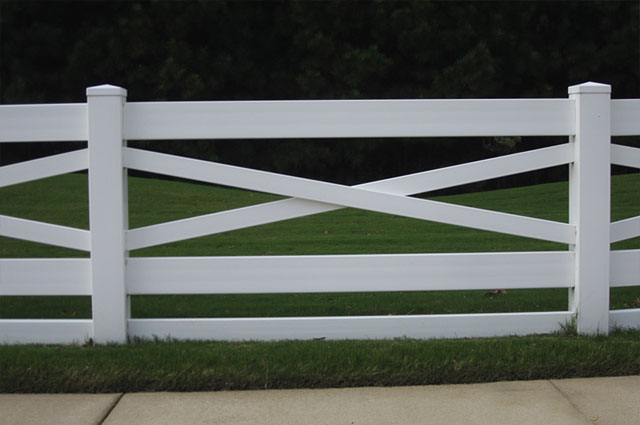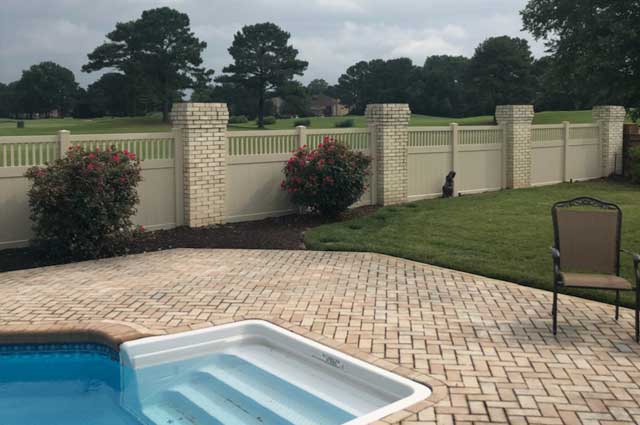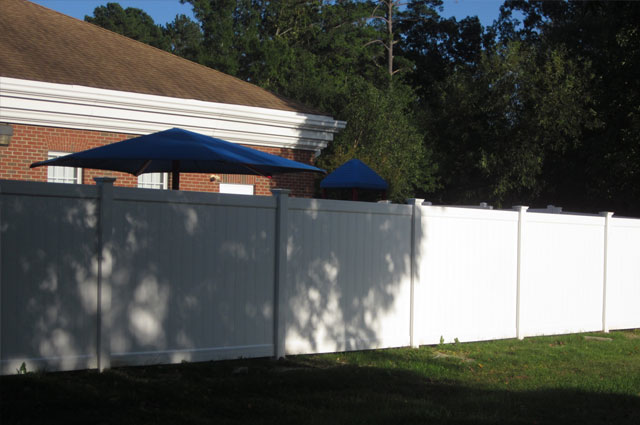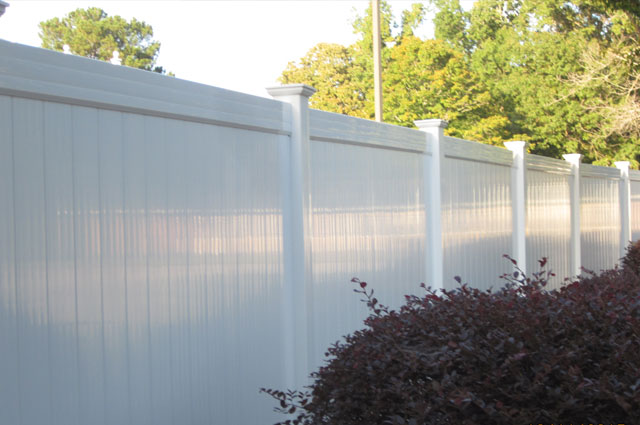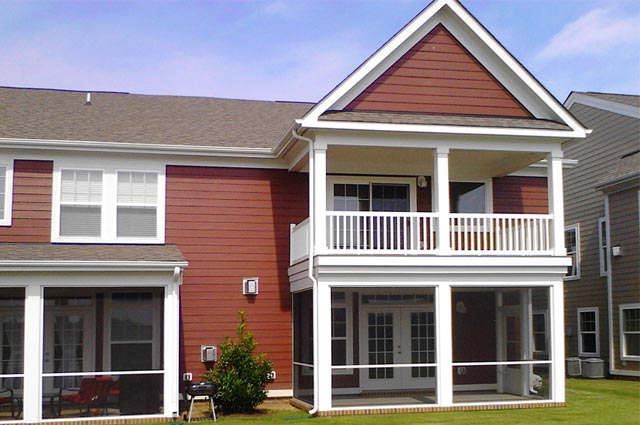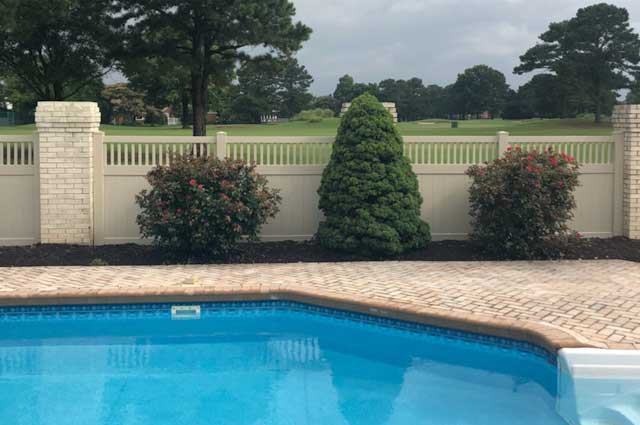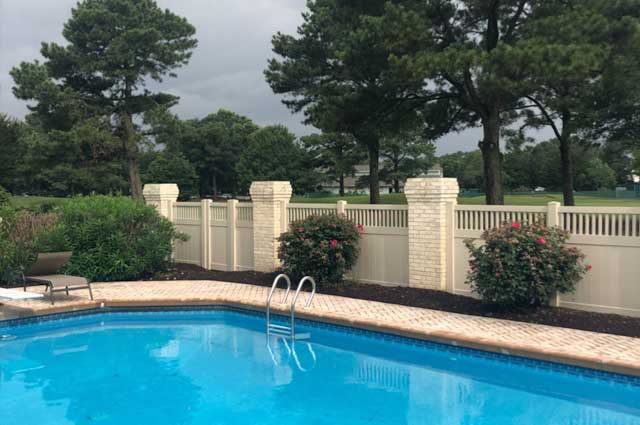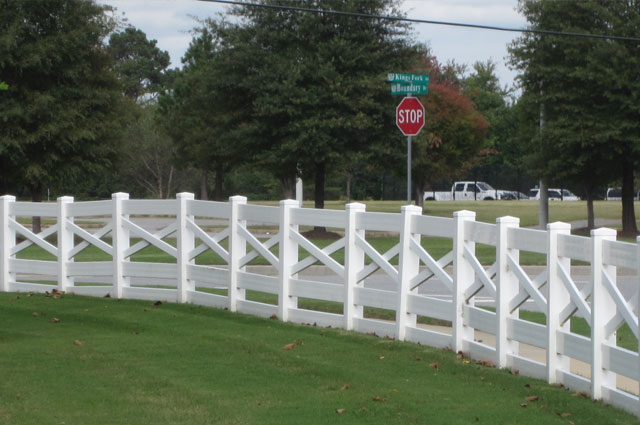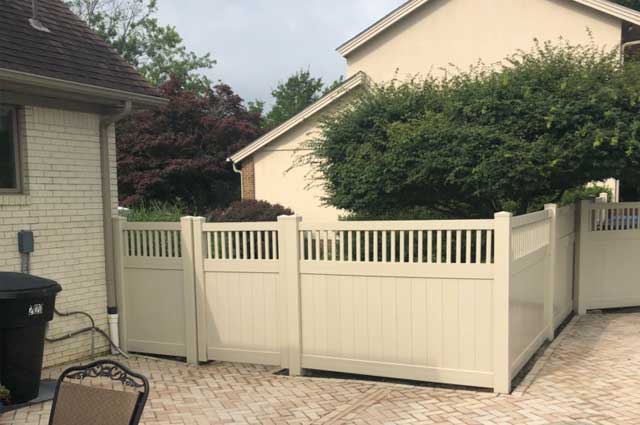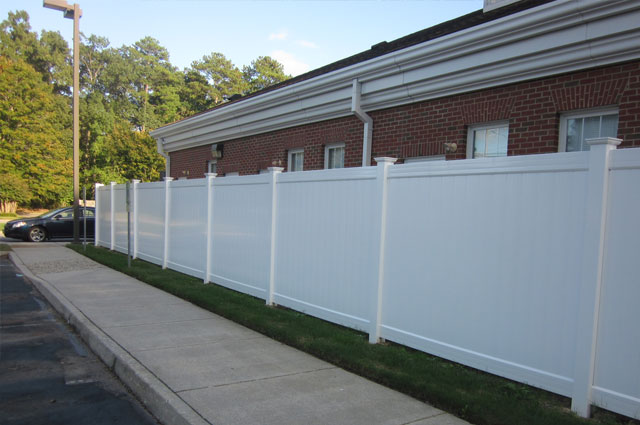 What takes a fence from good to great is the way it blends in with your house or landscape and complements the overall vibe of your house. You also need to decide how much maintenance you are willing to do on your vinyl fence over the years. For example, a picket fence can be quite costly, unless you enjoy DIY projects because of the handrail detail work done on each picket that makes them stand out from one another. However, this might be an appealing element to add charm and value to your property. When it comes to vinyl fencing, homeowners usually choose from one of these options:
Vinyl Picket Fences – vinyl picket fences are custom-made for those who want an upscale look and feel and prioritize quality over affordability. These fences are flexible enough to resist breakage and have a sturdy feel while still being lightweight and relatively easy to assemble.
Vinyl Rail Fences – vinyl rail fencing is the ultimate solution for those who want something inexpensive and low-maintenance. This type of fencing is straight and tall with a smooth vinyl finish that remains unchanged through hot summers and cold winters. Additionally, it does not rust or dent. While these types of fences are very economical and last for many years, they do require some upkeep like cleaning and painting every few years in order to maintain their original appearance.
Vinyl Panel Fences – those who choose vinyl panels require the least maintenance out of all fence options because the top rail detaches from the base easily without any damage done to part of the fence. These types of white vinyl fences are perfect for easier transportation and installation; they can be laid out on the ground before being fastened together. They also come in white, beige or brown but their color does not alter their appearance or change through time.
Old-Fashioned White Picket Fence – the classic white picket fence is usually made up of wood planks that have gaps big enough to see through, allowing you to see what's happening on the other side without any obstruction. This style of fencing is excellent for creating a sense of privacy from neighbors, but is very easy to climb over when compared to chain link fences and vinyl panels. It could have a classic white finish that remains in style after years of use but requires constant upkeep with painting, which might get affected due to rough weather conditions.
Black Aluminum Fence – the black aluminum fence is highly durable and has a matte finish. This fencing style maintains its color regardless of the weather conditions, but does not offer you as much privacy as white picket fence. It provides an elegant look to your property with a smooth surface that will not catch rust or corrosion. The black aluminum fencing also comes in white, green, brown and other bold colors for people who want to jazz things up.
Vinyl Horse Fence – vinyl horse fences offer the best solution for people who want to create dividing lines between their horses without installing a solid wooden fence. Your pets get the freedom to run across your lawns while you can relax on your porch without hurting themselves. This type of fencing also resists harsh weather elements like rain, snow, hail and high winds because it has extra strength due to its rail base with vertical and horizontal wires.
Durability of Vinyl Fencing
Vinyl fences are a durable option. The durability majorly depends on the material and quality of the product. Vinyl materials help to maintain cleanliness and they can resist harsh weather conditions and wood-eating insects.
Reasons to Choose Vinyl Fencing
Vinyl fencing is a low-maintenance option as you do not have to paint every year or install wood preservatives to protect it from wood eating insects. Also, it does not rot, warp, crack or fade with time as vinyl has UV protection against the sun's harmful rays. You will save money on wood replacement costs besides having reduced maintenance chores. There are different types of vinyl fences that you can install around your property whether it is a commercial area or residential lawns – pickets, mesh/woven, rail base with vertical wires and rail base with horizontal wires. Depending upon your budget and personal preference. Here are a few reasons why vinyl fencing might be a better option than wood, metal or chain-link fencing:
Vinyl fencing does not rot, warp, crack or fade with time. It is virtually maintenance-free, which saves you money on wood replacement costs besides having reduced maintenance chores. You will never need to paint vinyl fencing, the material has UV protection against the sun.
Vinyl fencing lasts longer than other fencing materials like wood, chain-link and metal.
Vinyl fencing also provides privacy as it blocks views into your property – no one can take a peek into your backyard or front yard.
Vinyl fences also look exactly like real wooden fences without the cost and hassle of maintaining them. Chain link fences and metal fences require more labor costs than vinyl fences, because the latter are so easy to install and require no tools.
Vinyl fencing can be used for both residential and commercial purposes. If you have a business, then you know how important it is to keep outsiders out and customers in and that's why your buyers want something that ensures privacy and protection of their business.
A Pocket Friendly Solution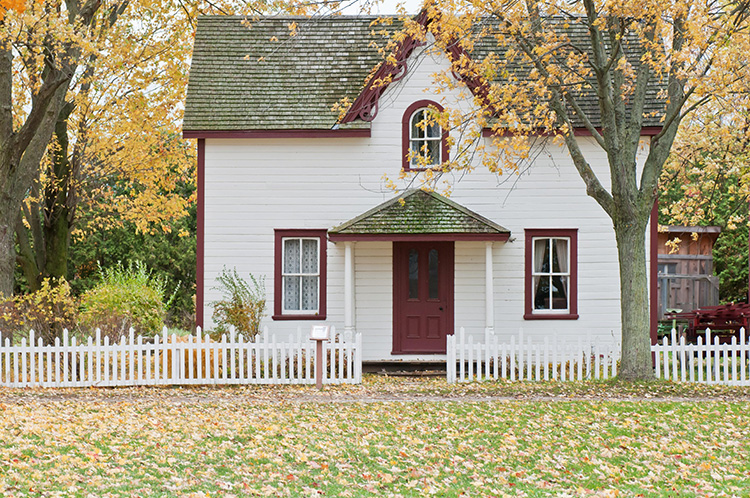 Vinyl fencing is also a cost-effective option due to its ability to be easily customized. If you want to make your fence taller, wider or longer, simply order additional panels and add them on without any expensive tools and equipment.
Easy Installation Process
Vinyl fencing has a lot of benefits over other types of fencing. Installation is much easier than that of wooden fences, it provides privacy just like commercial fences do and requires no maintenance whatsoever. The main reason for it being cost effective is due to the little to no maintenance required. A plus point is these are easily available at your local stores.
Process of Installation
Vinyl fencing is installed by applying a vinyl fencing adhesive to the posts and panels, this creates a strong bond that makes the fence sturdy. The glue does not degrade with exposure to sunlight or moisture, which means it can weather all types of conditions over time. To begin installing your new vinyl fence panels you'll need:
Vinyl fencing panels
Fencing stakes
Measuring tools
The process is easy as well as quick. You can install it in up to 3-5 days. To get started, you'll need to decide on how tall the fence should be. The minimum height for vinyl fencing is 36 inches, but the ideal height is between 42 and 48 inches. From there, it all comes down to personal preference. It is important to prepare the yard for the installation process. A common mistake people tend to make is installing the panels too close to each other. If you are doing this yourself, make sure to measure before installing. Use a level during the process to avoid any mishaps. To start, you'll need your vinyl fencing panels, posts, fasteners, stabilizers, gravel or sand for the base of your fence. You'll also want to take into consideration how much room you will need between each post. It should be at least 4 feet. After that, it's just a matter of deciding on the height and color you want and going from there! Many people tend to forget about the importance of gates when they are building their new fence – make sure you order one that is big enough for whatever might need to go through it. It can be difficult to install a gate after everything else has been built! Of course, the installation process varies depending on who is actually doing it, but typically it shouldn't take more than 2-4 days.
Security and Privacy
Vinyl fencings are the perfect option for anyone looking to secure their yard or protect any valuables that might be in the area. Vinyl fencing does not require much work when it comes to maintenance either, which is another major reason why they became so popular in recent years. Make sure you don't forget about all the accessories you could use with your new vinyl fence also. You can find gates, arbors, benches and anything else you need to make sure your new fence is secure and safe. Most companies do provide installation services for vinyl fencing. Some of them will even remove your old fence or any other obstructions in the area. Vinyl fencing is usually quite easy to maintain, but it all depends on the type you choose. Some are more durable than others which means they might require a little extra care. Make sure you talk with someone at your local vinyl fence store if you have any concerns or queries.