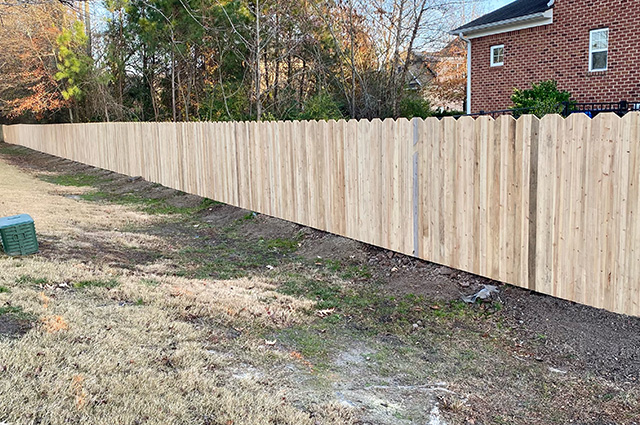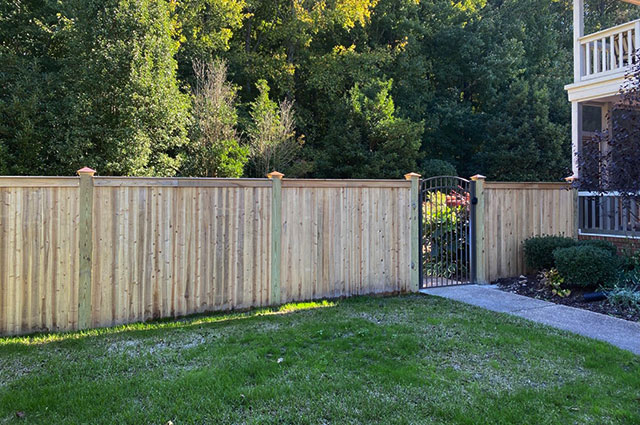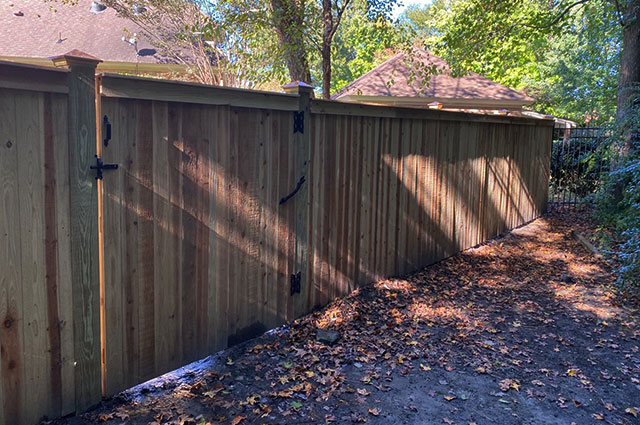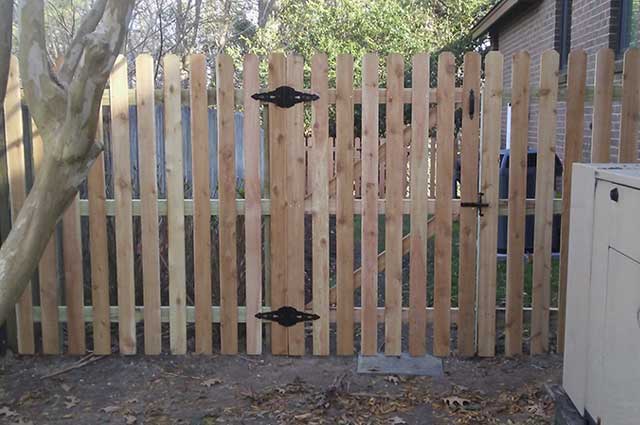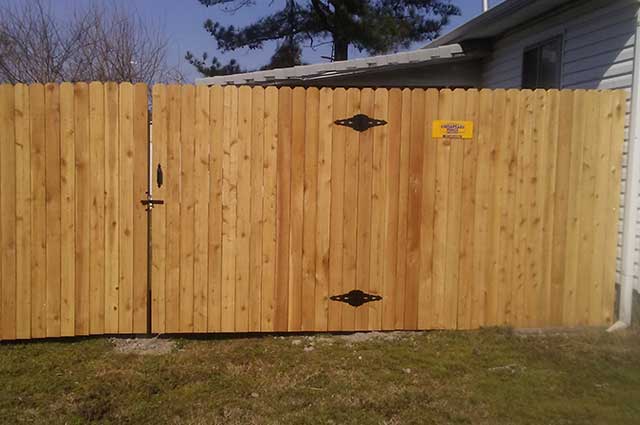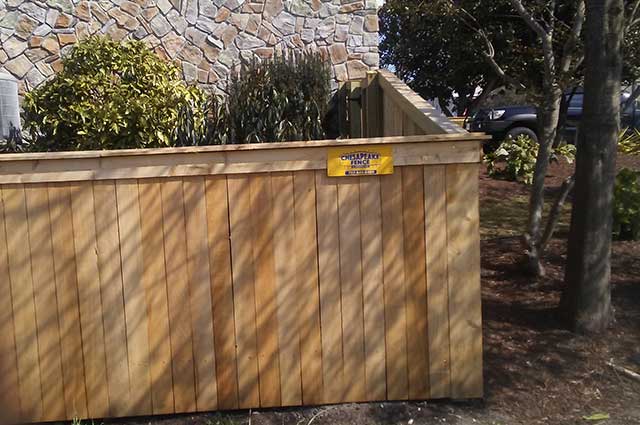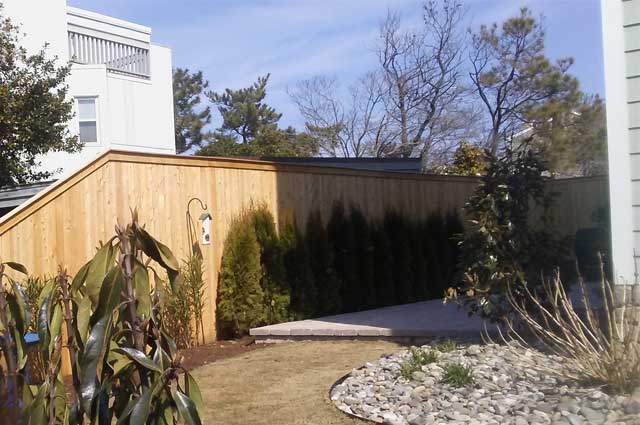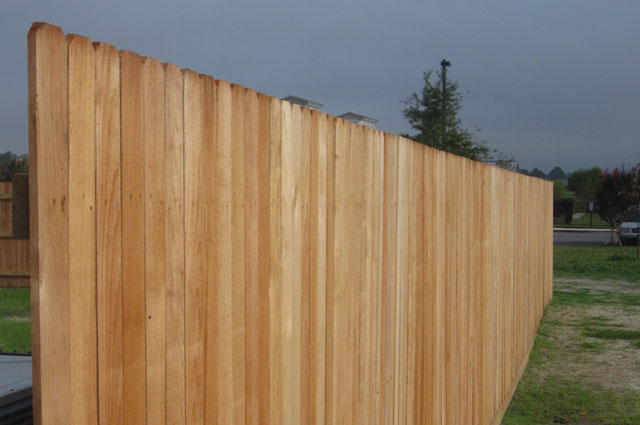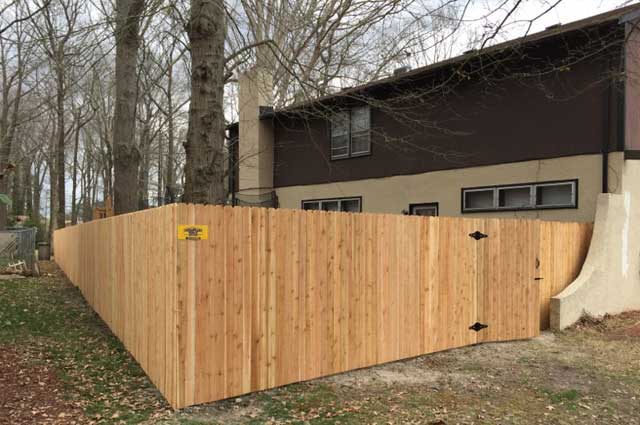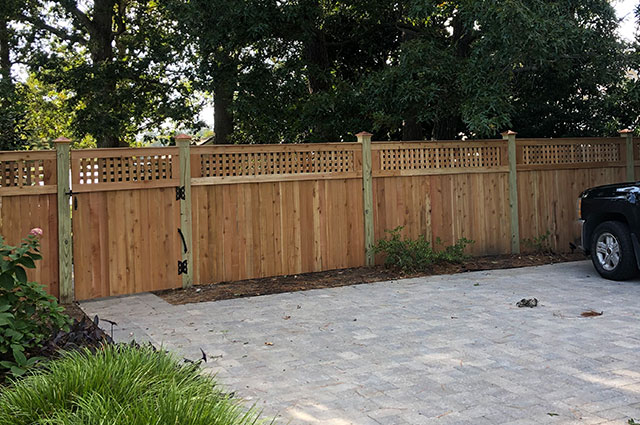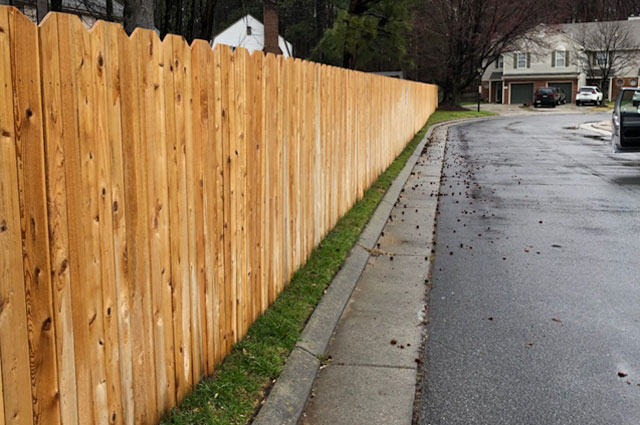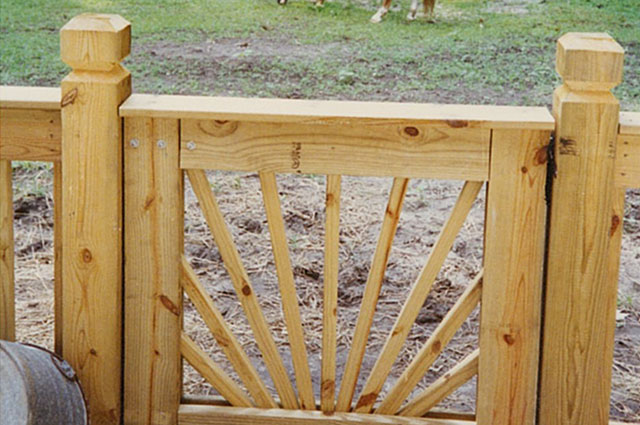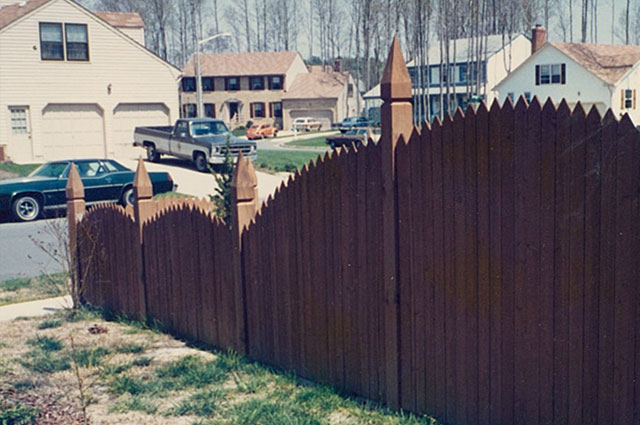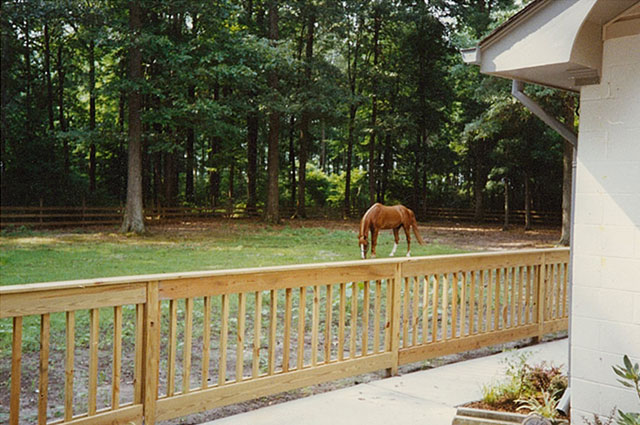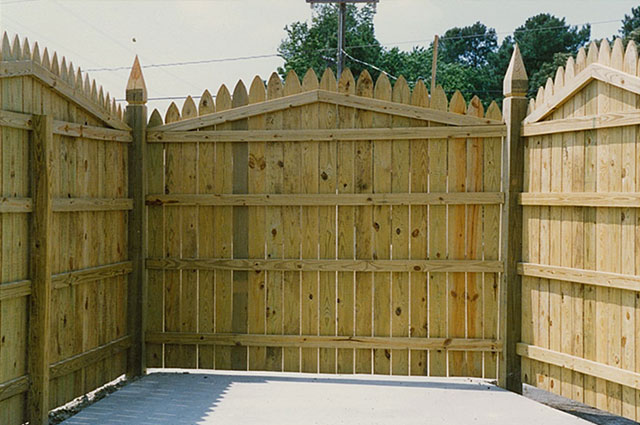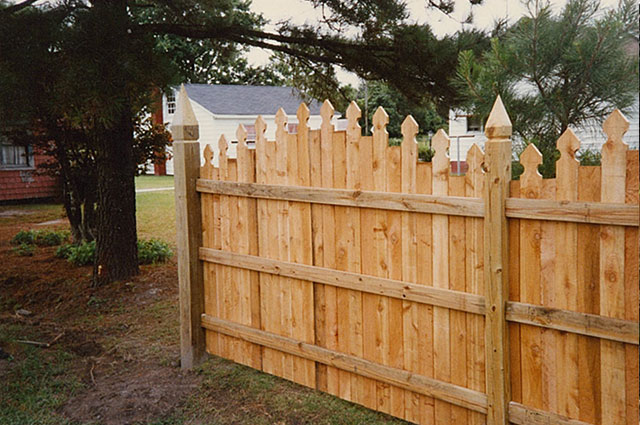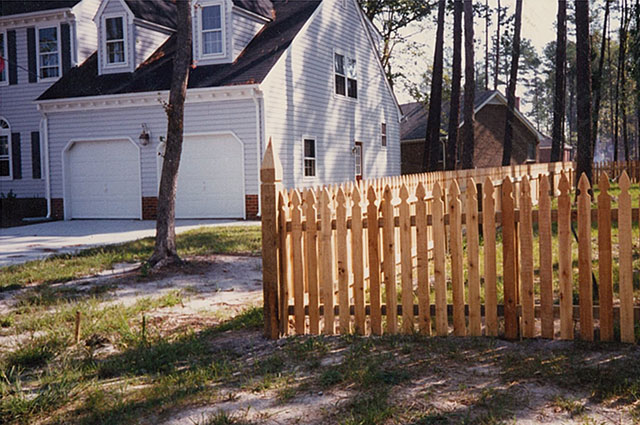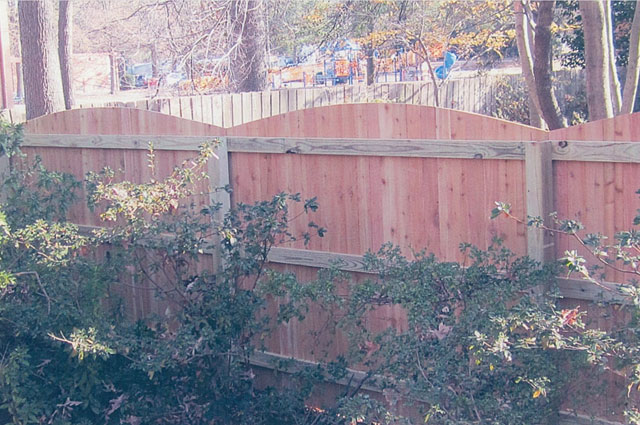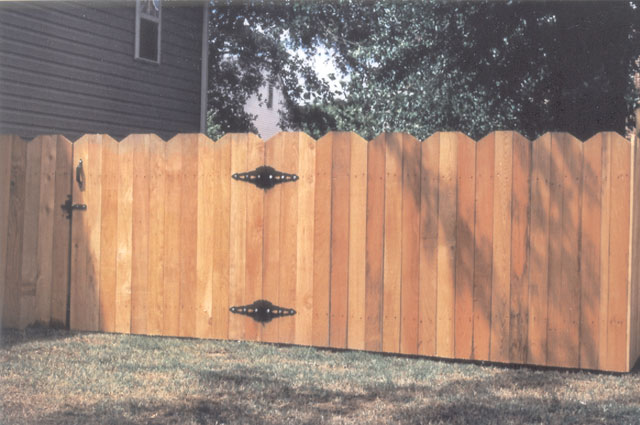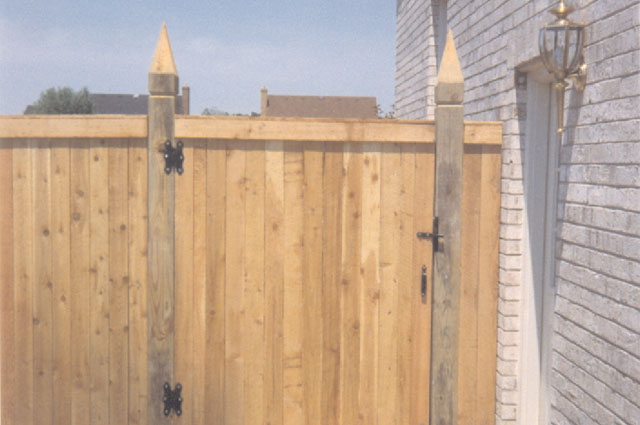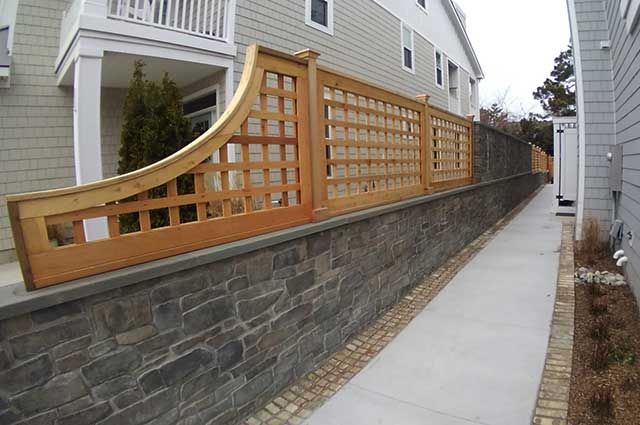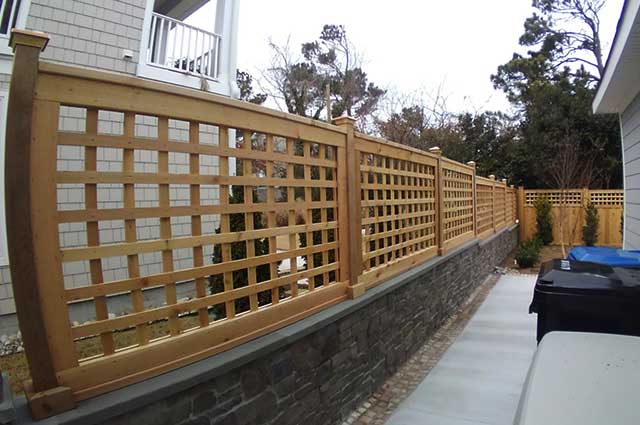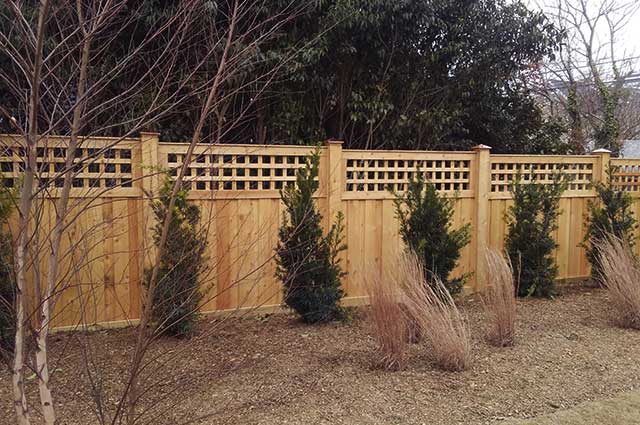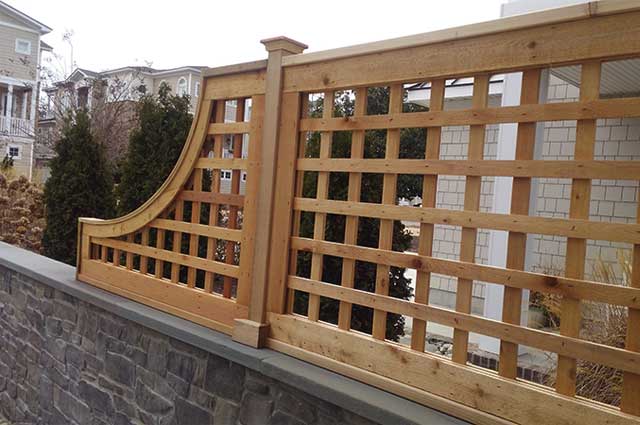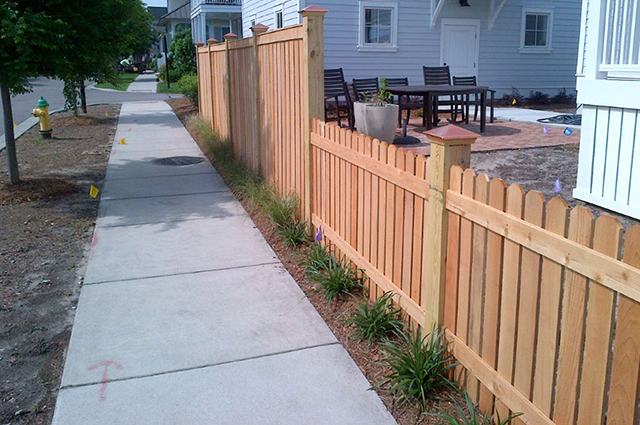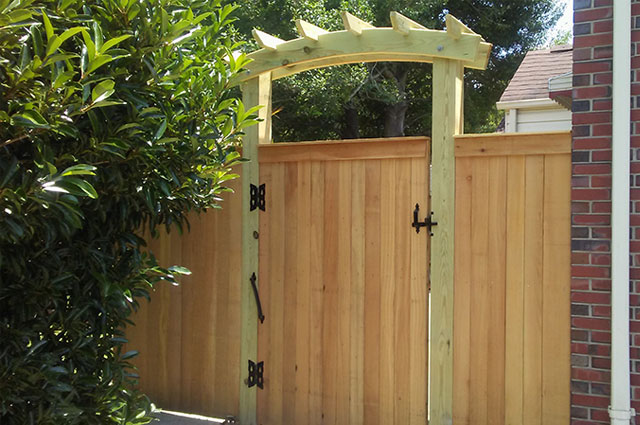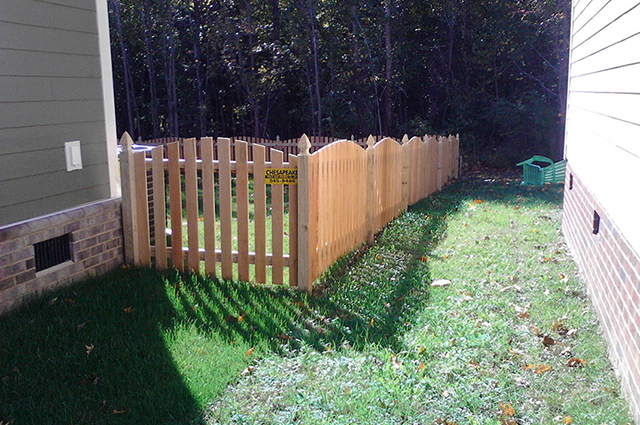 Picture this: you're trying to increase your home's curb appeal. Maybe you're getting ready to sell it or just want something nice to look at in your yard. Either way, you've found yourself on the hunt for a new wooden fence. But what are the different types of fences? Do you know how to choose the right style of picket fence? What is the best fence picket on the market right now? You need expert advice on what the right style of wooden fence is right for your home.
What Types of Lumber Are Used for Wood Fencing?
You can technically use almost any type of wood for a wooden fence. However, some types of wood are going to be sturdier than others. Cedar and treated pine are the most used types of lumber for wooden fences in Hampton Roads. Do you want a painted picket fence? Or do you want something that looks more natural?
If you decide you want a painted fence, then you should go with Treated Pine fence materials.
Treated pine is generally smooth. Maintenance is necessary if you want the paint job to hold up. Make certain that the fence is dry before applying paint. Also, be aware that painting or staining your fence will void your one year warranty.
Otherwise, you're going to want a sturdier wood. Again, most of the natural-looking fences you'll see are cedar. Cedar lumber is sturdy. It can stand up to the outdoor elements without any treatment and is naturally resistant to insects. While they don't take paint well, you can stain cedar to the color of your choice. Staining your fence will void your warranty.
How Many Parts Are Involved in Making a Fence?
There are a total of four parts involved in making a wooden fence. Each one has its own strength and durability requirements. The first piece that gets installed is a post. Fence posts go into the ground and support the weight of the entire structure. Because they go into the ground, this means that it's best to use treated wood for in ground contact. Otherwise, you leave the entire structure vulnerable to insects and ground moisture.
On top of the post sits a cap. This adds decoration and protects the post from some of the elements outside. A post cap is not necessary for contributing to the longevity of the post. Copper or metal post caps are popular. Decorative tops can be cut directly into the post by a skilled craftsman or a picket pointing machine.
The next piece is the rail. This connects posts to each other and helps support the structure. You install these timbers horizontally to create a barrier between your yard and your neighbor. These don't necessarily need to be treated since they're not touching the ground. However, treated wood usually lasts longer than other types of lumber are more cost effective. Some people choose to stop at this stage to create a rail fence.
And then finally, the pickets are installed vertically along the rails. These are the flat fence boards of wood that usually have some kind of point or decoration on the top. This is the final piece when constructing your fence!
What Types of Wood Are the Most Durable?
Some types of wood are going to be sturdier and more durable than others. While technically any wood can be used for fencing, it is wise to choose one of these types of wood if you're trying to keep large pets in the yard. Longevity is a main reason why cedar and treated pine are such popular options for wooden fencing.
Will a Wood Fence Rot?
If left unmaintained, then wood fencing will eventually rot. Even proper maintenance cannot always guarantee that rot will not happen. Rot is the softening and breakdown of wood that occurs over time. This is usually caused by repeated saturation of the wood by water. In other words, the more rain you get, the faster your wood will rot.
If the wood isn't allowed to dry, then it will also rot faster. However, with proper maintenance, you can prevent and slow any rot happening on your fence.
Other woods are treated to make them more resistant to rot. This helps reduce rot as well as mold and termites.
What Are the Different Styles of Wood Fences?
So, what are the different types of fences? When you're talking about different types of wood fences, you're really discussing two different things. The first is the design of the picket. The second is the design of the fence itself. The design of the picket refers to the decorative top of the picket. These come in different shapes and sizes. They can be as simple as the standard functional spear or dog ear fence or they can be more complex as a Shapely colonial design point. These designs add a unique flair to your new wooden fence.
Top cap and lattice top fences are popular wood fence designs.
The other aspect of wooden fence styles is the design of the fence itself. Maybe you don't want pickets at all and would prefer a rail fence. You might like to go with the classic white picket fence design. Or maybe you want something more unique like an arched or scalloped fence. The truth is, there's a wide variety of different styles of picket fences available right now. You're more than free to design your wooden fence the way you want it to look, think outside of the box!
What is the Average Cost for a Wood Fence?
Wooden fences are one of those outdoor projects that vary a great in price depending on the fencing materials and design you want. Each type of lumber is going to have its own challenges that come with it. This contributes to the labor and material costs of the fence. The longer your fence is, the more it'll cost as well. This is because it will require more materials. If you want a design that's more complicated, then you're going to have to pay extra for that too. The harder it is to make your pickets and caps, the more they will cost to buy. The same goes if your fence is hard to assemble.
And remember that labor costs are decided based on skill level and time. The longer your fence takes to put together, the more you'll be charged for labor. In other words, a simple rail fence will cost much less than a scalloped fence with colonial point fence boards. Every aspect of your home and your fence will be considered when deciding the price of your new custom fence.
Get Your New Wood Fencing Today
When you're ready to get your new wood fencing for your yard, then you need an expert who can help you with fence installation. They should be able to build your fence to the exact specifications you choose. Chesapeake Fence and Awning Company has been Chesapeake's local store for fencing materials and installation for over 55 years now. Our prices and quality are unmatched when compared to national retailers. We'll help you choose the right materials and designs to create a showstopping fence.
Contact us today and see how we can help you build the fence of your dreams.