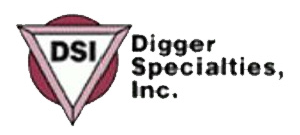 Vinyl Commercial Railings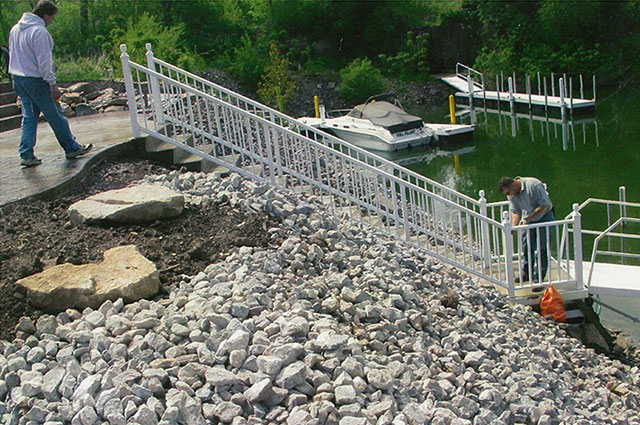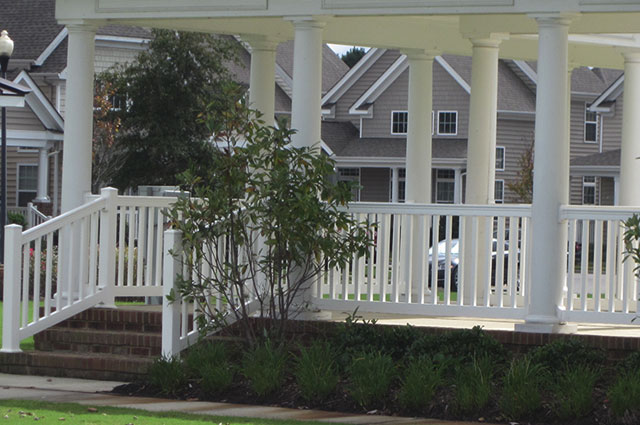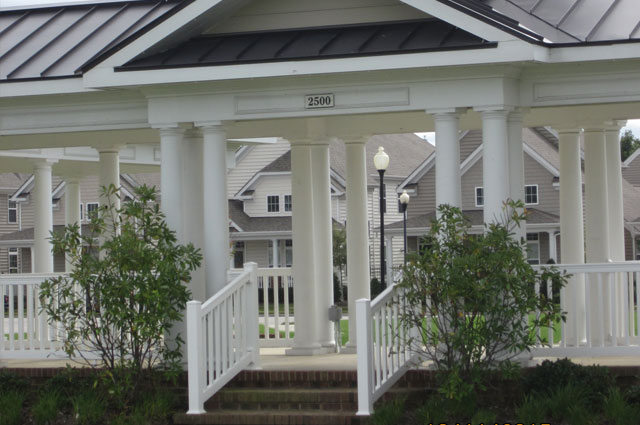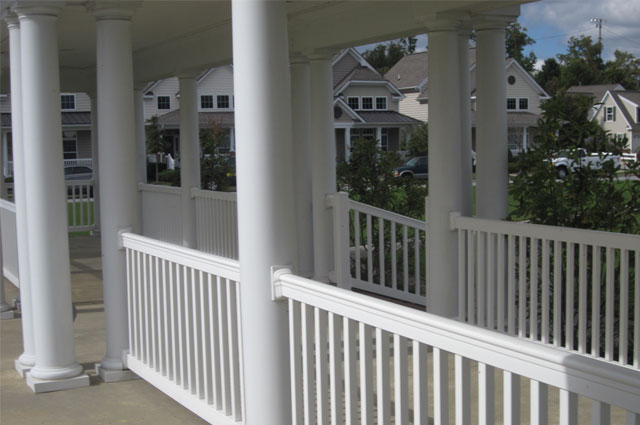 Commercial Railing: A Buyer's Guide for Property Owners
Looking for the right railings for your commercial property but don't know where to start?
With a wide range of railing material options and designs, it can be overwhelming to choose one. You may not know their installation costs and the level of curb appeal they can add to your property. A high-quality commercial railing system will add timeless beauty to your property. It will also need little maintenance and withstand wear and tear. Your commercial building can be unattractive or unsafe if you install the wrong railing system.
You may install railings on deck enclosures of restaurants or balconies of commercial buildings. Learn how they differ based on installation, material type, cost, and durability. Here's everything to get you started with commercial railings:
What Is Commercial Railing?
Commercial railings comprise rails attached with vertical supports. They are used on commercial properties like office buildings or motels to act as a safety barrier and improve curb appeal. Even more, they are subject to strict regulations on building safety. Railings protect residents, staff members, or visitors resting on balconies or decks. They also offer support, balance, and stability to people walking on staircases. Without them, your building is at risk of slip-and-fall cases. Railing operations on commercial buildings must meet ADA requirements in their design. They must also adhere to OSHA guidelines to improve safety. Every part of the project should go accurately and smoothly for the best outcomes.
How Is Commercial Railing Different Than a Regular Fence?
A fence is an upright structure enclosing an area to restrict access. It can help maintain privacy and give access to appealing landscaping features. Fences can run on both even and uneven grounds to mark boundaries. A commercial railing acts as a barrier within a property to prevent falls. They feature a defined top rail to boost their style. You can use this structure to meet additional design and engineering criteria of your commercial property. Commercial railings have both vertical and horizontal loading requirements for safety. The installer has to maintain these requirements for the rails to be efficient. Fencing structures don't need any of these measurements when installed.
Designers consider factors like grasp ability and deflection in the railing design. They also look at damage due to corrosion and water infiltration. These factors help them gauge whether the railing system will match the design of your property. Fences only need to meet specific aesthetic requirements, unlike railings. You can install railings on walkways, ramps, decks, galleries, balconies, pools, or stairs to provide safety and support. Fencing installers mount fences along the boundaries of a piece of land.
Does Commercial Railing Make a Property Safer?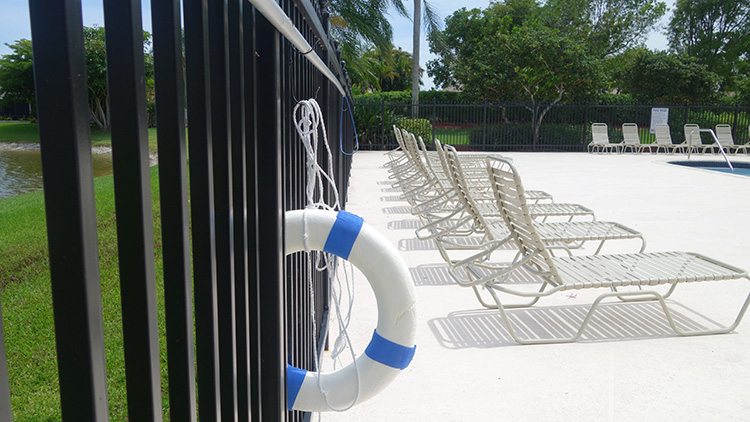 Railings installed on commercial properties make stairways, ledges, and decks safer in many ways. They help you balance on platforms and steps to prevent injuries and reduce symptoms of muscle weakness. You can graze them with your hands if you need extra balance or support.
Ledges and decks pose a safety risk to curious children, unaware/intoxicated adults, and wild pets. When fitted with railings, they are less prone to life-threatening falls. They guarantee peace of mind and comfort when you're walking on them, and you have a fear of heights or vertigo. Weather conditions like snow and rain may make flooring surfaces slippery. Without railings, you may slip and fall down the building or deck. Railings give you a platform to clutch on to prevent slips. You can also count on them for support when climbing a ramp or stairs with a heavy load.
Installing commercial railings on decks or balconies can keep valuable items from flying right off the edge. The rails prevent items like cushions, toys, and furniture from falling off your building in the presence of strong winds. Installers need to use approved railing materials (vinyl, aluminum and steel) to meet OSHA's railing requirements.
What Materials Are Used for Commercial Railing?
Consider the project's budget, traffic on the railings, and amount of maintenance in the design. You should also look at the environment where you'll install the railing system. Always consider function, form, and decor when choosing your railing materials to get the most value. Common railing materials include vinyl, aluminum and steel.
Steel is among the most favorable railing material for commercial buildings due to its corrosion-resistant properties. Railings made of steel also stand out in value, aesthetics, and function. Thanks to its durability and versatility, aluminum is a great railing material. You can also customize aluminum railings to your project without worrying about upkeep. As a non-ferrous material, aluminum doesn't rust, decay, or rot and can maintain its size and shape in any weather. Vinyl railing systems are weather resistant, durable, maintenance free and available in numerous styles. Vinyl railing systems are created from recycled materials. Vinyl railing systems are cost effective.
How Durable Are Commercial Railings?
The durability of commercial railings differs with the type of material you're using. Though wood railings add elegance to a building, they aren't suitable in areas with extreme weather. Without regular staining and cleaning, wood can splinter, dry out, rot and develop molds.
Vinyl railings are available in numerous styles, are very durable and low maintenance.
Steel railings on your property are resistant to corrosion. They also require little upkeep and come in different designs and colors.
Aluminum railings are usually powder coated to boost their resistance to corrosion. They are also coated with different colors to fit your design aesthetics. When installed on commercial decks or balconies, they can last longer than vinyl and wood and need little maintenance. Though glass railings are easy to customize and maintain, they can weather and get cloudy with time. They can also develop cracks during installation. Consider tempered glass for your railing system since it is four times stronger and durable than regular glass.
Your railing material choices will affect the total project costs. Composite and vinyl railing systems are pocket-friendly, while glass is costly.
Do You Need Commercial Railing Installations?
The right commercial railing system can enrich your property's aesthetic appeal and add security. It can also boost your property's value and save maintenance costs. Have fun choosing the right railing material for your commercial property. Count on Chesapeake Fence & Awning for custom commercial railings to make your property accessible. Our experienced installers can adapt to your needs and aesthetic preferences. Complete a form on our site to request a price estimate for railing installations.